Stainless Steel Filter Mesh
What is stainless steel filter mesh? As the name implies, this type of filter is a filter mesh constructed out of stainless steel. There are numerous available applications of stainless-steel filters but generally for filtration in locations with relatively hostile environmental conditions. Stainless-steel filters find usages in the following industries, Food & Pharmaceutical, Engineering, Petroleum & Chemical, Environmental Protection, Electronic, Aerospace, Paper Making, Metallurgical, Filtration & Separation, Mining.
To contribute to its flexibility, mesh openings are workable to several forms like mesh water filters, fine mesh filters, or filter screen meshes and layers. These are available in equally varying styles, such as round, oval, or rectangular, with an option for single or multiple layers. In essence, stainless-steel filters are reusable, customizable, and are available in many preferable configurations aside from its long-lasting and high-quality nature. According to the specific requirements of customers, stainless steel filter meshes can undergo welding, sintering, and other processes to customize it to various mesh sizes, length, and the likes.
The Woven Styles of Stainless Steel Filter Mesh

All kinds of precise stainless steel woven meshes can be produced by Saifilter stainless steel filter mesh manufacturer, from conventional square meshes to Hollander twill meshes. It also can provide the most accurate absolute level. The simple square meshes are converted to Hollander twill meshes through all kinds of patterns (Hollander reversed plain weave meshes, wide mesh twill, single plain weave). Stainless steel woven meshes are nearly appropriate for any applications because of the fantastic multifunctionality. It is weaved on a weaving machine. This process is similar to the procedures of knitting clothing shell fabric. The meshes can be used for the components of the various curly patterns in interlocking. This interlocking method requires accurate placement of the wire rods above and below each other before the wire rods are crimped in place to generate solid and reliable Stainless steel woven meshes products. It is an ideal choice for manufacturing metal mesh filtration elements. Most can provide you all-sided stainless steel filter meshes choices in the application of surface filtration.
Plain / Double:The woven types of standard woven metal meshcan produce square trepanning, which is a common interlinked way. There are same meridians and wefts, andthe meridians alternate at right angles above or below of the filling line.
The twill square: The woven types are similar to conventional Hollander meshes except for the twill woven styles. Every metal wire goes through two metal wires, and the metal wire with a smaller diameter is still used after the traverse. It is always used in the application of subtle filtration, and the twill square woven meshes show unique patterns of parallel diagonal.
Twill Dutchis :famous for its remarkable strength, which is realized by packaging abundant of wire rods. The woven metal meshescan also filtrate particles as small as 5 microns.
Reversed plain Dutch : The woven style is the same as conventional Hollander meshes, except that the meridians and wefts are opposite. The bigger wefts are more closely weaved together than that are seen in standard Hollander meshes.
Plain Dutch: It is a very close-woven way because the thinner and smaller diameter wefts are used. Compared with the understandable weave styles, there is no straight and transparent, open mouth in Hollander weave. On the contrary, woven forms generate a spiral path, through which the very subtle filtration and particle reservation are realized. The Hollander weave can be appointed by "gridding counts" or "absolute filtration grading." The stainless steelwoven wiremeshes are mostly used in the application of industrial filtration fabrics.
Characteristics and Advantages
Small loss of system pressure
Good gas permeability
High tensile strength
From single-deck package design to complex multilayer construction of the folded structure, and the available area can be optimized.
Any filtration medium types of most large aperture sizes are provided.
It can be used in 316L stainless steel and other alloy standards, such as chromium-nickel-iron alloys, Hartz and Monel.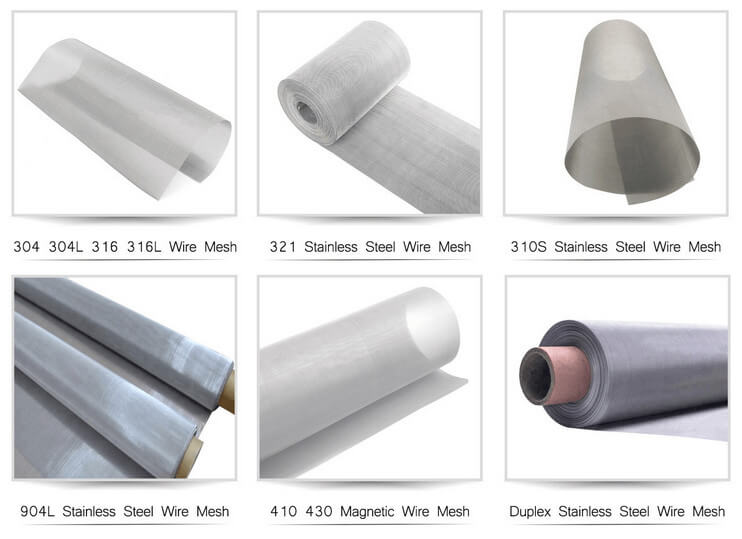 Stainless Steel Filter Mesh Applications
Recycle and reservation of catalyst
Gasification
Production of baskets
Chemical production
Exhaust filter
Use of agricultural chemistry
Mud oil
Steam filtration
Stainless Steel Filter Mesh in Stock
Saifilter industrial filter manufacturer has plenty of SS filter meshes in stock. Available in various types and specifications. Rapid delivery is supported to give you faster earnings.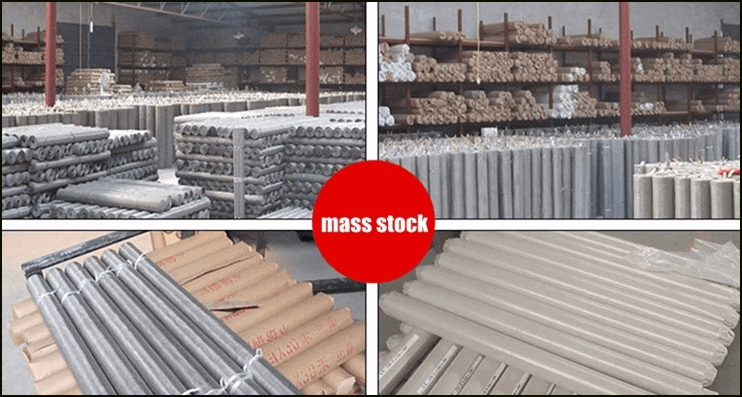 Yes.design filter levels, run parameters, dimensions and styles by working closely with customers.
From initial conceptual design to manufacturing and validation to service support, our team of experienced professional engineers is dedicated to developing the best filtration solutions.
Each of our filter cartridges or filtration systems is fully qualified to meet the specified requirements, all of which are documented as a recognition of the quality of our work.
Yes, we have ISO certificate and patent certificate.