Sintered Porous Plastic Filters
Saifilter industrial filter manufacturer provides a complete choice of sintered porous plastic filters candles, rods, disc, sheets, and custom-designed products. The sintered porous plastics have good chemical compatibility, excellent filtration efficiency of subtle stable particle,and outstanding mobility of liquid and gas. Most of the materials used in porous plastics can be any thermo-plasticity polymer, but polyethylene or polypropylene are more commonly used. These plastic porous materials can produce multiple cellular structures of interconnection and aperture ranges by controlling the distribution of granularity and accurate circulating temperature in the process of the sintered procedure. The porous plastics consist of thousands of tiny connecting holes or open spaces. These pore structures are designed and controlled to adapt to the application in all kinds of fields, it is an ideal material for wicking and fluid transfer. It can manufacture different components according to your application. Such as muffling, pneumatic filter elements, porous plastic sheets, PE candle filters, diffusion, or gaseous emission.
The porous plastics reserve the physical property of intercepting its corresponding sold particle. The unique "zigzag filtration path" combines the characteristic of surface and deep porous plastic filters to produce high filtration efficiency. The porous plastic has outstanding elasticity, airtightness, high physical strength, and lightweight, providing firm and easily handled components that can realize the filtration rate of 99.8% and the temperature tolerance is up to 110℃(230F°). According to all kinds of applications, a variety of products are provided to meet your different needs.
Porous pneumatic silencer design is used to provide the best balance among the acceptable backpressures in the noise reduction and air-operated system, effectively reducing the noise of pneumatic equipment. Compared with a metal silencer, it has more advantages.
Porous plastic air silencer design has significantly lower weight, and the capacity of corrosion resistance and filtering particle and aerosol, which brings higher durability, installation rate and cost-effectiveness for our partners. Our air silencer is designed using a firm integrated screwed nipple to ensure the easy installment of pneumatic equipment.
It is suitable for most standard valves – All kinds of sizes are provided, and it is proper for most standard values including NPT,BSP,M and Put-in valve.
Improve the service life of equipment – effectively filter the particle and aerosol
Reduce the noise of pneumatic equipment – Porous plastic structure is adopted. Compared with metal, it can offer a better noise reduction effect and higher corrosion resistance.
 Characteristics
Provide the best balance between noise reduction and backpressure.
Compared with metal acoustics noise silencer, it has a lower weight and better corrosion resistance.
An integrated thread adapter ensures easy installment on pneumatic equipment.
 Material specification provided
Advanced porous materials (PE)
The standard size and custom-made
 Applications
Noise reduction of pneumatic equipment
Flow control
Ventilation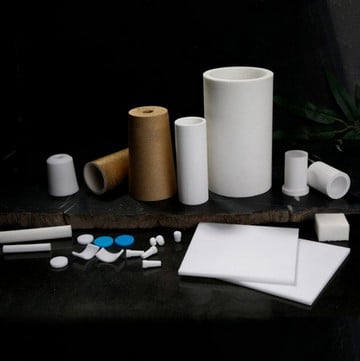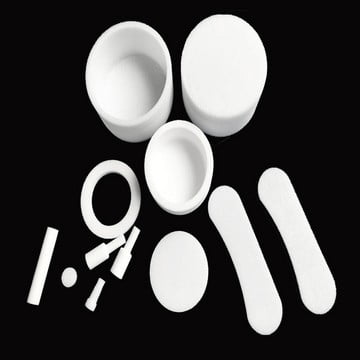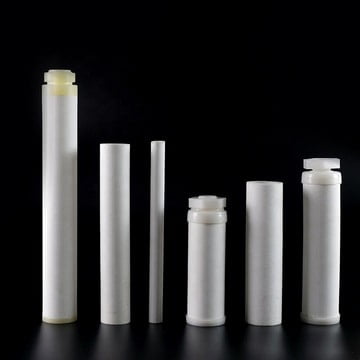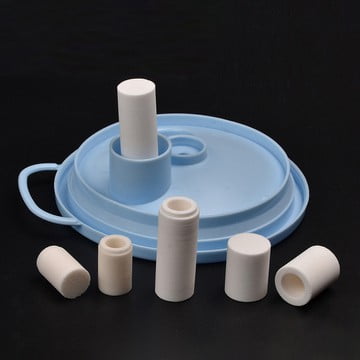 It can provide needed gas for cleaning the air and regulating air pressure to the gas source of pneumatic equipment. Our pneumatic porous plastic filter design is mainly applied for the coordination use of pneumatic controllers and lubricators. Traditional sintered metal filters can be completely replaced by it.
These sintered plastic filters are specially designed to provide particle filtration, a perfect match of airflow and backpressure performance. At the same time, they meet both strength and aesthetics requirements.
Meet your filtration requirements – The design is optimized to meet the filtration, airflow, and pressure drop requirements.
Low costs – The sintered polymer filter is more cost-effective than the sintered metal filter.
Improve the service life of machines –The design is optimized for the reliability, efficiency, and service life of the pneumatic machinery.
It is used in conjunction with a regulator and lubricator (FRL units) to offer clean and adjusted compressed air or gas.
The stable strength can realize the longest service life and effectiveness.
It is more cost-effective than the traditional sintered metal filter.
Advanced porous plastic material(PE,PP).
Constructible shapes: cylinder, cone, etc.
The aperture of 3-200 micron
1-8"OD
The length can be up to 40"
The standard size and custom-made size
Applications
Liquid filtration: The porosity can reserve the solid particles contained in liquid and gaseous fluid, moreover, liquid phase and solid phase can be separated. The applied areas include: automobile, ship, aviation, railway and industrial machinery, etc.
Flow control: The isotropy and uniform porosity allow the circulating liquid herein to have constant flow at the exit of porous parts. The typical applications are heat exchanger, medical gas, scuba diving and industrial gas, etc.
Fluidization: The air circulation of porous components causes the same pressure distribution of the outlet flow at all points, allowing controlled handling of powder products. The applications of this property: cement transportation, flour, aluminium oxide, ash and powered link, etc.
Moisture proof: The porosity is abled to maintain and congeal the moisture contained in the gas passing through it.
Frame protection: There are porous components in front of the frame, so the accident can be avoided when the frame returns.  The typical applications include: gas burner, heater and welding equipment, etc.
Porous Plastic Fluidizing Plate and Sheet
High molecular weight polyethylene material is used to produce high quality porous plastic sheet, which is also named fluidized bedplate. The product can provide a homogeneous air distribution of material diffusion, air inflation, and fluidization.
Every side of the porous plastic sheet of Saifilter is upward, and it is easy to install. Conventional metal processing devices or standard hand tools can be used to modify. Standard RTV organosilicon or equivalent are used to seal the sheets in place. The full open network is used by these steady chemical inertness panels for effective filtration of the "zigzag path." There are many optional apertures of these panels.
Specifications can be provided
Thickness is from 1/4" to 3/4"
Square, rectangle, strip, circle or oval
Custom-made size according to your application – no incision, no waste
Optional porous material
Ultrahigh molecular weight polyethylene(UHMWPE)
High density polyethylene(HDPE)
Low-Density Polyethylene(LDPE)
Very Low-Density Polyethylene(VLDPE)
Polypropylene (PP)
Applications
fluidized bed tank used for powder coating
filter plate
the mounting plate of closed conduit medium
chemical technology tank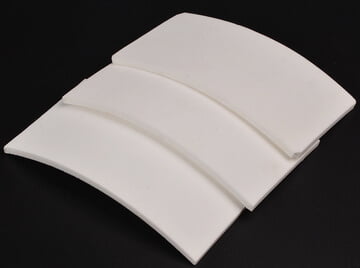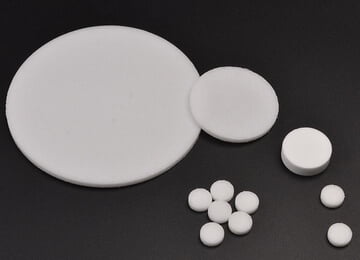 Yes.design filter levels, run parameters, dimensions and styles by working closely with customers.
From initial conceptual design to manufacturing and validation to service support, our team of experienced professional engineers is dedicated to developing the best filtration solutions.
Each of our filter cartridges or filtration systems is fully qualified to meet the specified requirements, all of which are documented as a recognition of the quality of our work.
Yes, we have ISO certificate and patent certificate.