Filtration System Solution
The Saifilter filter system is the complete solution, including the filter housing, associated filter components and optional control technology and piping. Essentially, the filtration system ensures that our customers' products are of the required purity. Filtration systems are used in almost all industrial sectors for solid-liquid separation.
Self-Cleaning Filtration System
The fully automatic filtration system is installed on the discharge side of the pump or in any piping system operating under positive pressure. The minimum working pressure required to effectively clean the filter media is 20 psi. The filter is compact and has a small face to face, width and height dimensions. Continuous filtration operation is ensured by its own electrical control technology. Use a brush to remove contaminating particles from the system in a timely and effective manner.
These self-cleaning filtration systems are ideal for low maintenance, non-interrupted process applications. Click on our for more to outline the features of our various self-cleaning models.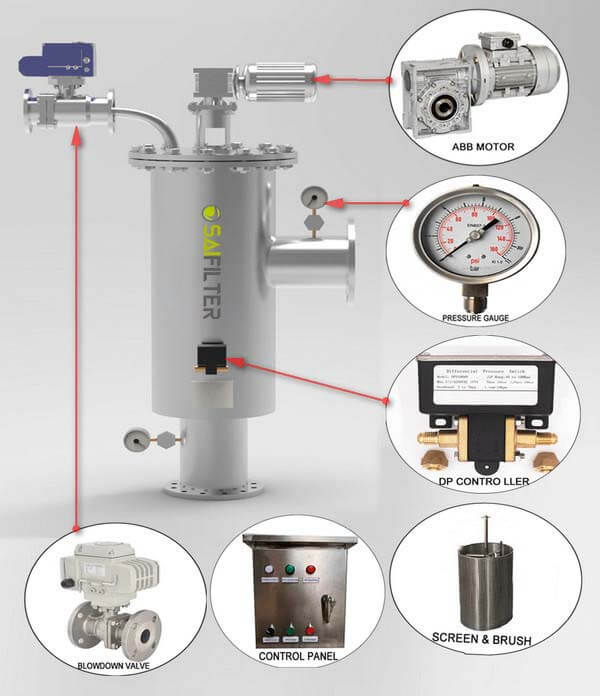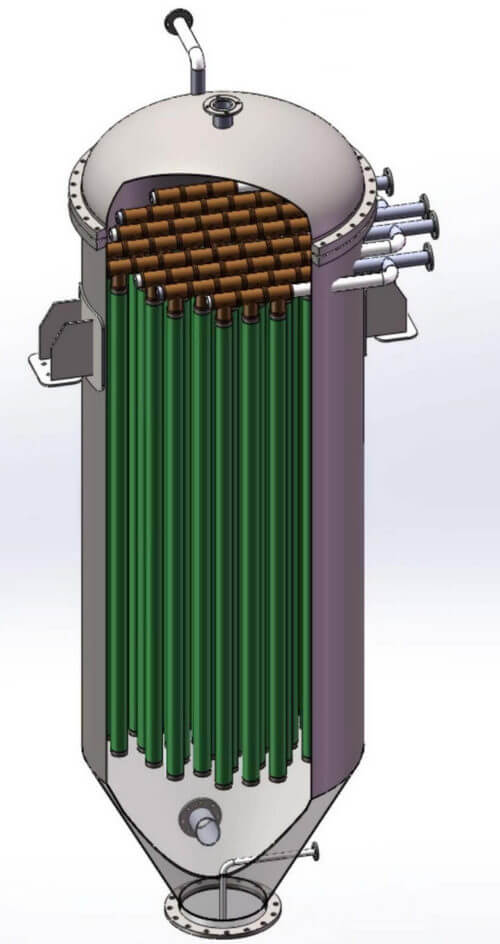 Saifilter industrial candle filters offer filtration systems that meet today's product quality, productivity, handling and maintenance requirements, whether standard or custom manufactured. Combining our years of experience in demanding applications with the latest fluid flow and design software, we have designed cost-effective cleaning system solutions for fine chemical and polymer applications. It can automatically recirculate the circulation without stopping the system work, which can effectively avoid downtime and personnel safety.


hot gas industrial dust collector
The Saifilter EFP hot gas precipitator is based on an internally mounted metal filter element and offers the unique advantages of sintered porous metal fiber media to provide a variety of gas filtration systems. Our filtration systems are used in high temperature and/or corrosive chemical and petrochemical processes for gas-solid filtration of processes and exhaust gases. With an operating temperature above 250 °C, the filter element can replace existing filtration systems, for example in ceramic-based systems where lower pressure drop, ease of cleaning, high mechanical stability, and chemical and heat resistance are required.
The hot gas high-temperature dust remover with these characteristics can reduce the process of gas cooling and washing in the reduction process. Thereby making better waste heat reuse. It is the ideal solution for recycling.

Yes.design filter levels, run parameters, dimensions and styles by working closely with customers.
From initial conceptual design to manufacturing and validation to service support, our team of experienced professional engineers is dedicated to developing the best filtration solutions.
Each of our filter cartridges or filtration systems is fully qualified to meet the specified requirements, all of which are documented as a recognition of the quality of our work.
Yes, we have ISO certificate and patent certificate.