Metallic and Cleanable Filter Element
Saifilter Cleanable Filter elements are an effective part of the filtration system. Depending on the shape and size of the filter device installed, the Cleanable Filter element can be fabricated as a cone, a cylinder, or a disk. In order to resist damage in harsh working environments, including aggressive conditions, high temperatures or high operating differential pressures, design robustness provided by fully welded metal components is required. Saifilter metal filter elements will be used in all industrial fields for liquid and solid state separation technologies.
Stainless Steel Metal filter
Porous metal filter elements provide a variety of washable stainless steel filter elements in many different markets and application s. Our ink cartridges fit most commercial housings, it is also possible to exchange metal filters of different brands from OEM, and we can design and manufacture ink cartridges to suit custom applications.
316L stainless steel pleating element
Flat cylindrical component
Outer metal skeleton candle element
Multi-layer sintered mesh and metal fiber felt are pleated to increase filtration. Metal fiber mats provide depth filtration while mesh provides support and rigidity. Fiber mesh promotes finer filtration, increases dirt retention and improves permeability. The flat cylinder is in the form of a surface filter that can be backwashed, sturdy, and subjected to many cleaning cycles.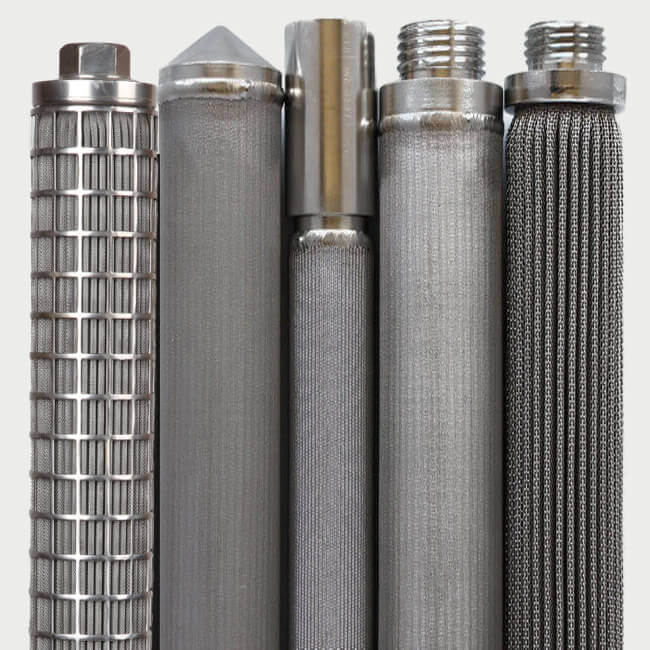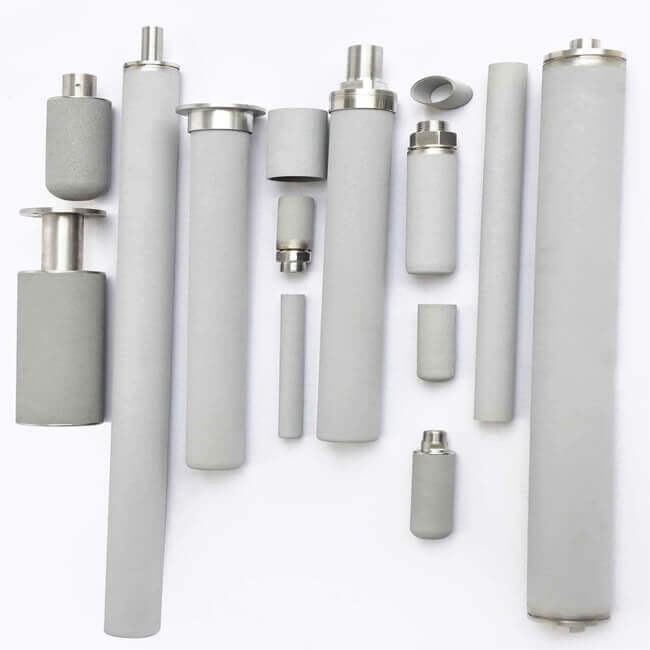 Saifilter's sintered porous metal filters are used in flow control units with a wide range of materials, sizes and accessories so they can be easily specified according to customer requirements and configurations. The porous sintered filter element also has a variety of different alloys. Each alloy has its own special advantages and application purposes. It has the characteristics of heat resistance, corrosion resistance and physical wear resistance, and is often filtered in air dust, gas and liquid.
A number of specialized applications have been developed to take advantage of the unique properties of porous materials. Applications such as filtration, flow control, flame arresters and self-lubricating bearings, sintered metal porous technology provide a cost-effective solution for various engineering challenges in the industrial market.
Disc filters are widely used in the filtration of extruded polymers and are used as components in solid-liquid or air filtration applications. Depending on the application, disc filters can be made into discs of different forms, which are sintered separately. Multi-layer stainless steel filter discs, wire mesh single-layer filter discs, pleated filter discs, leaf disc filters, sintered powder filter discs, these filter discs remove all contaminating particles during the final cleaning stage.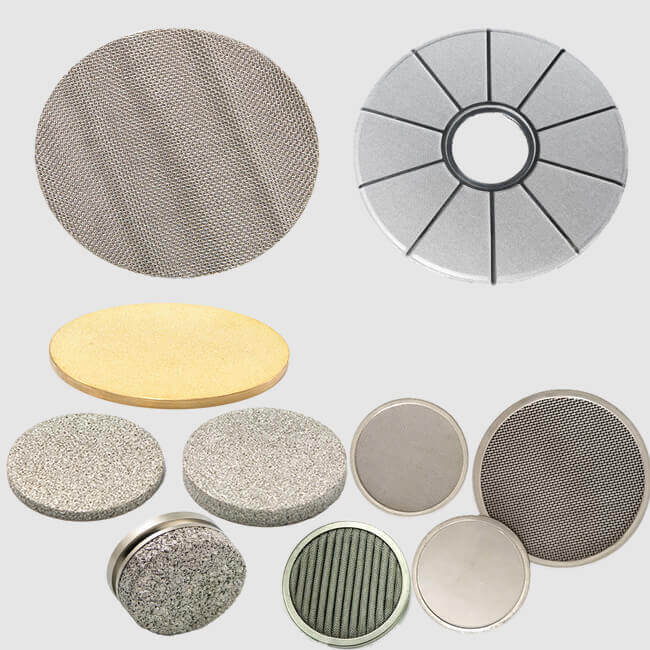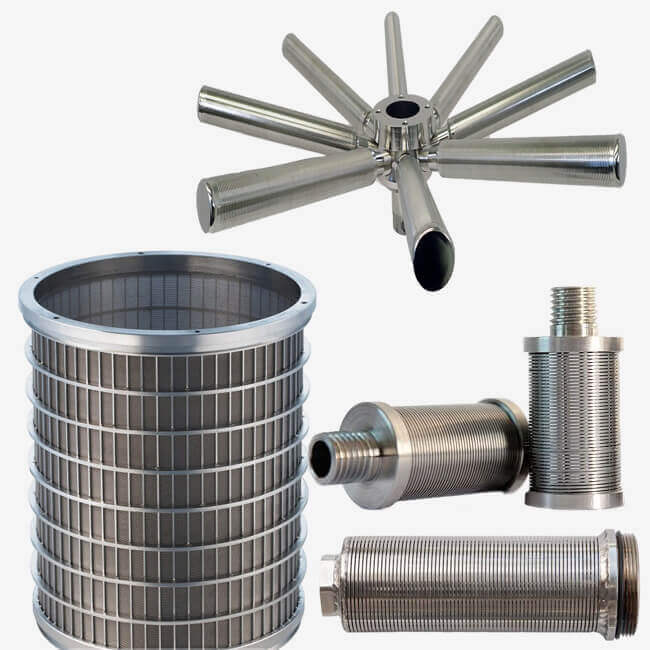 wedge Wire Filter Elements
Saifilter designs, manufactures and markets a wide range of wedge screens for industrial applications. The basic structure is a welded or looped panel made of metal (usually stainless steel). Filters are used in a variety of applications, including flow distribution and carbon retention. The design and versatility of the wedge wire product make it an ideal component in the fluid handling industry.
High pressure cylindrical sieve
Screen nozzle
Lateral drainage system
Resin capture screen / wedge blue
Custom designed components
Industrial Basket Type Strainer
The filter basket made of stainless steel is easy to install and maintain, and is more cost effective because it can be cleaned repeatedly. Each size can replace the existing filter basket. The diameter of the filter blue ranges from 35mm to > 1 meter (0.79 inches - 3.3 feet), and the height ranges from 30mm to 2 meters (1.18 inches - 6.5 feet) and can be calculated according to requirements. / or design According to the process burden, S 304 or 316 (L) single or double layer filters of various diameters and sizes can usually be used, or stainless steel filter baskets can be made using each of the other alloys. Industrial basket filters with multiple filter basket options, which are
Perforated basket
Flat bottom basket
Bottom basket cutoff
Wire mesh liner basket wedge wire basket
Filter bag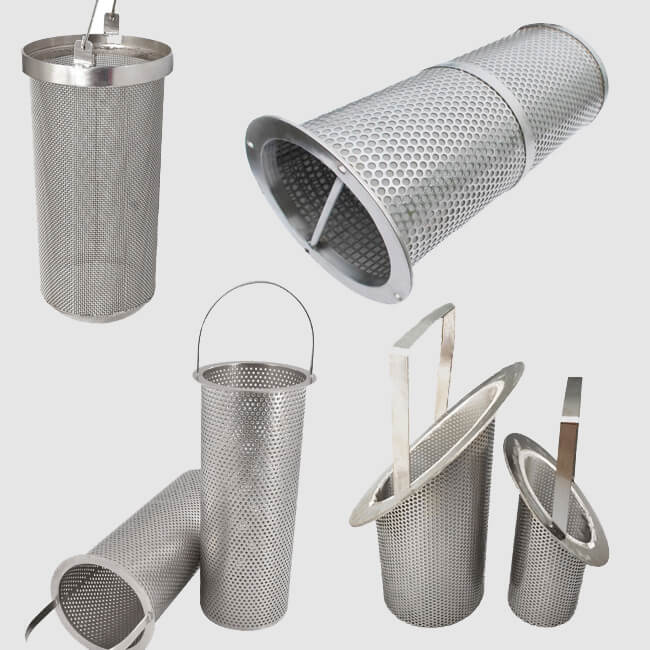 Yes. Saifilter filter element manufacturer designs filter levels, run parameters, dimensions, and styles by working closely with customers.
From initial conceptual design to manufacturing and validation to service support, our team of experienced professional engineers is dedicated to developing the best filtration solutions.
Each of our filter cartridges or filtration systems is fully qualified to meet the specified requirements, all of which are documented as a recognition of the quality of our work.
Yes, we have ISO certificate and patent certificate.