Sintered Metal Fiber Felt | Sintered Felt
What is sintered metal fiber felt? Sintered Metal Fiber Felt is made from a randomly laid metal fiber medium. The mentioned non-woven stainless-steel metal fiber medium is pressed together. And then it is sintered at a certain temperature and gas through a vacuum sintering process, and form a uniform filtration medium with high-porosity through sintering and bonding. It also can be glued to the supporting meshes of metal braided wires to improve the strength and pliability. The process control determines the micron classes of the filtration medium.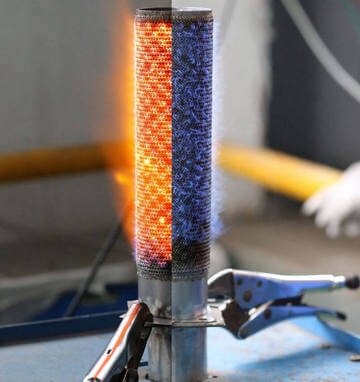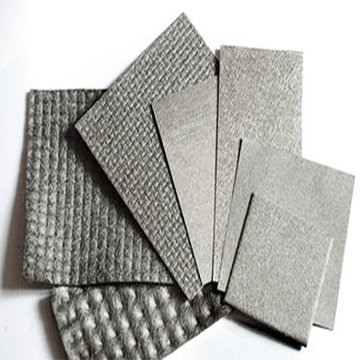 The multilayer metal fiber felt of graded aperture, formed by layers with different fiber diameters, can realize higher filtration accuracy than single-deck felt. At the same time, it can be pleated to increase the available filtration area, thus further increase the dust capacity. The sintered metal fiber felt is a depth-based filtration medium, which can remove the pollutant through capturing the particle in a filter medium structure.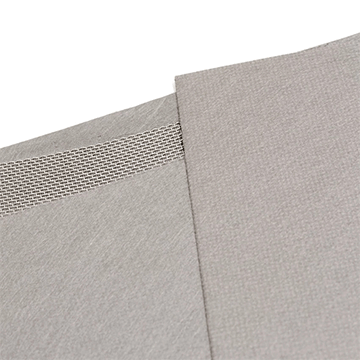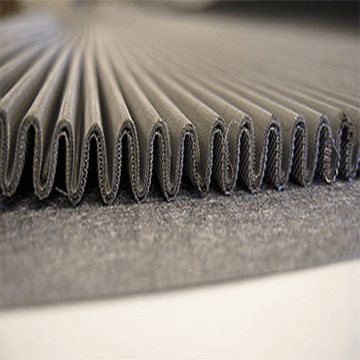 Stainless steel felt is used in high-pressure filter elements in composite material applications. Compared with a metal woven mesh, sintered metal mesh or metal fibers, it usually has the following advantages.
Very high porosity (up to 85%)
○ High flow rate: 20 times higher than other mediums
○ Lengthy life cycle
○ The size can be scaled down (fewer filter surface is needed for the same volume filtration )
low-pressure drop: the high porosity of our metal fiber medium can realize the very low- pressure drop (lower the energy cost), even though at high filtration rate.
Easy to clean:the open structure of the stainless steel fiber porous media allow you to back flush or back pulse the regenerate applications without interruption of technological process, thus provide the final technology economy through reducing the downtime to the minimum.
High strength: strong fiber bonding can be generated in the process of sintering, and high strength filtration medium can be guaranteed. Combining with the proper inner core, the filter elements made by fiber metal felt can bear the thermal shock, high pressure, and frequent back flushing.
Heat-resisting and corrosion resistance: our stainless steel fiber  filter medium can be used in the applications of high temperature(up to 1000℃, depending on the alloy ) and/or causticity applications.
It can be used in surface or depth-type filtration: our filter medium can realize the high efficiency through filter cake accumulation, also it can offer high dust capacity to depth particle capture (depth-type filtration)
It can offer stainless steel and other alloys: breakage-proof, chemical cleaning is allowed, can be welded, lower thermal expansion, maintain the structure (without thermal shock).  According to your desired performance, we choose a suitable alloy to offer the needed resistance and strength. The available alloys include 316L stainless, chromium-nickel-iron alloys, Hartz and Monel, etc.
It used for air and gas-can be under 0.1um(HEPA,ULPA)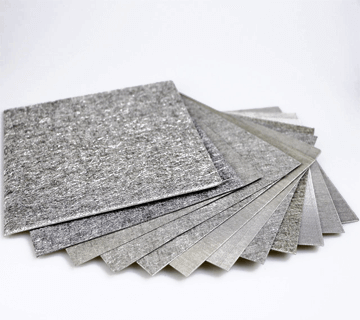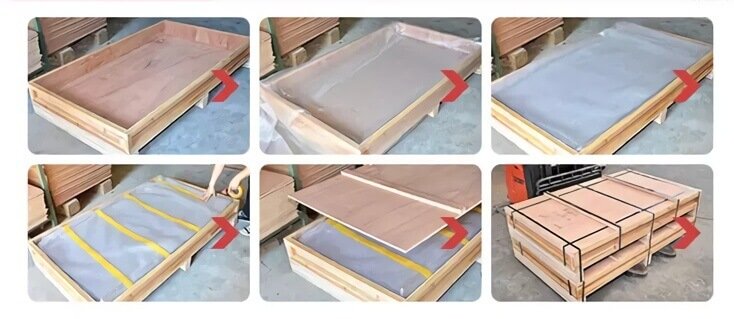 The size of the standard laminated boards is 1000×1200mm, which can be customized according to your requirements for different alloys and sizes.
Application areas
Filter powder and gather particlesfrom the vacuum and compressed airlines.
Filter the polymers, such as polyaramide, polyester, polypropylene, polyamide, nylon
The air filter of automobiles, lubricant filter, gasbag aerator, recycle of chemicals and catalyst
Hydraulic pressure and fuel
Burner: it is made of heat-resistingalloy, and sintered metal fiber is used for radiation material of burner application.
Refinery: high flow rates of continuous operation in refinery application
Mesh: the non-woven metal fiber is used for the separation system of liquid-liquidseparation(coalescence and liquid-gas separation (demist) )
Nucleus ventilation
Food and drink-process steam filtration, hydrogenation reactor catalyst recycle, polish syrup, wine, and other liquids, remove the catalyst from spice elements and other food industries, the activated carbon extraction and color removal
Filtration of HEPA and ULPA
Yes.design filter levels, run parameters, dimensions and styles by working closely with customers.
From initial conceptual design to manufacturing and validation to service support, our team of experienced professional engineers is dedicated to developing the best filtration solutions.
Each of our filter cartridges or filtration systems is fully qualified to meet the specified requirements, all of which are documented as a recognition of the quality of our work.
Yes, we have ISO certificate and patent certificate.