Industrial Candle Filter System
What is a candle filter? Candle filter is a compact industrial candle filter, which is mainly used for clarification filtration of low content of liquid and solid. It can achieve high yield, the discharge of dried filter cake, and the treatment of various filtrates, and it is very suitable for filtering flammable, toxic, and corrosive medium. The candle filter design is designed for the need in the production process requiring a harsh working environment. The system can be automatically recycled and filtered without stopping the operation of the system, which can effectively avoid downtime and the operation safety of personnel. Candle type filters are pressure filters, running in batch cycles. They are seen in dispose of titanium dioxide, high-temperature flue gas, brine clarifications, fine chemicals, and many other applications requiring the highly efficient separation of filter cakes.
Candle Filter Uses & Candle Filter Principle
When the slurry is pressed into the pressure vessel, the direction of the slurry is always from the bottom up. It is conducive to the solid particles settling on the surface of the filter candle in the uniform suspension to ensure the formation of a uniform filter cake.
Filter cakes are formed on the outer surface of each stainless steel candle filter element. According to the design requirements,the filter candles in each row are connected to the top in series connection and parallel connection. This design is determined according to the result of the process requirement.
The slurry outlet pipe is connected to the level set, and each set tube is connected to the main branch line through the electric valve. The electronic valves control the filtration and reverse wash, and each valve optimizes the formation of filter cake of the filter candles online by controlling the flow. All header slurries are transported to the main branch line by electric control to form a loop filtering process.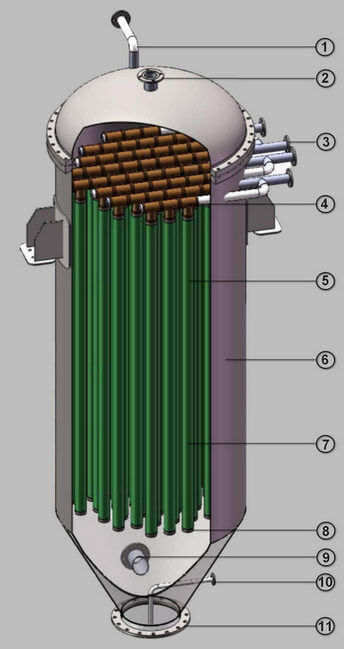 Overtiow and vent nozzle
 Saddle flange for heel filtration spray jet nozzle
 Filtrate nozzles
Register
Filter element
Pressure vessel shell
Filter medium (cloth, felt, membrane etc.)
Cloth clamp ring
Product feed nozzle
Heel volume nozzle
Solid-residue discharge nozzle
The Composition of the Candle Filter Design
Vessel shell
The vessel of the vessel shell with a conical bottom is used for filtering and polishing the filter cake
A vessel with a concave bottom is used to thicken the slurry
Candle filter element
A discharge mechanism of the filter cake
All of these components can be made from special structural materials and meet the requirements of the process
Selection of Candle Filter Elements
Each candle filter element is composed of a cylindrical porous support structure. The general filter medium is installed on the metal punching support structure and clamped into position. This rigid design allows for high-pressure filtration.
The replaceable filter medium can be any type of woven or sintered materials in line with the filter. There are various available filter mediums, such as stainless steel porous sintered metal tube, sintered metal composite woven mesh screen, synthetic filter cloth, or um. The medium can be chosen according to t the design and candle filter uses.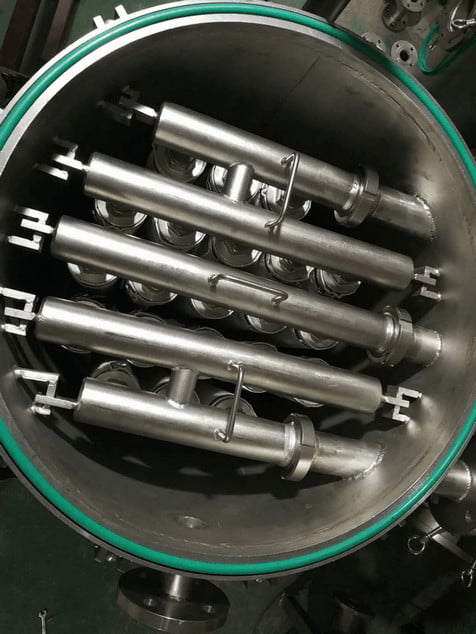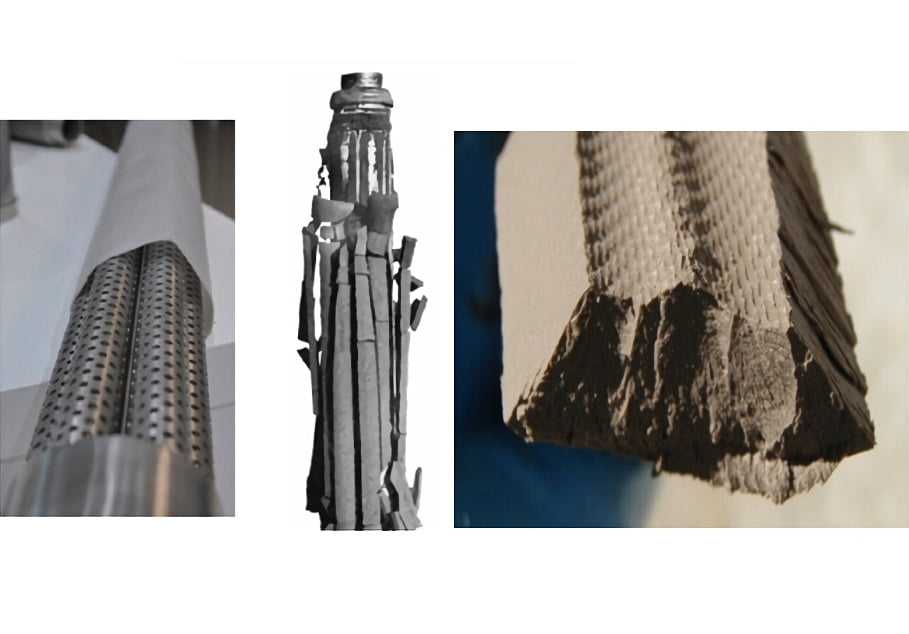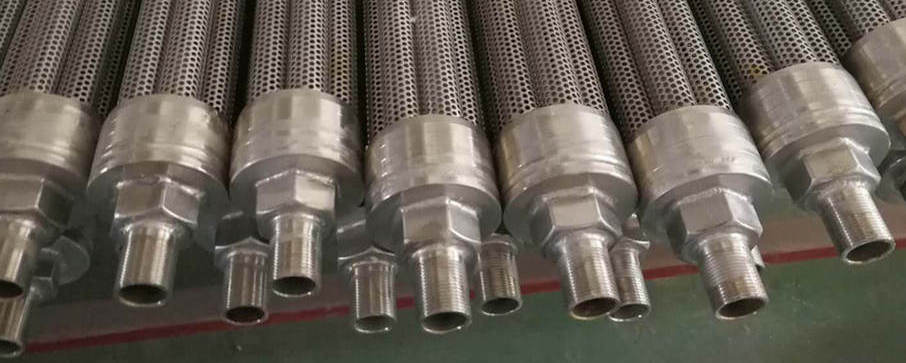 The filtrate is filtered to form a solid slurry or a dry cake. For the easily detached cakes, they can adopt rapid pulse back blowing of air or nitrogen (gas) to cause the filter medium to bend quickly away from the candle. To make the cake to fall off t the conical bottom of the candle type filter container from the candle medium.
However, for the refractory cakes, the vibration mechanism installed in the upper part of the container is needed to help release the surface cakes of the whole candle filter group. When this happens, it is the best way to combine the transparent filtrate with a high pulse to reverse flow to the special header to clean the candles. All these operations are formed through automation to ensure reliable product quality and repeatable batch filtering.
It is designed to run without any active components, so the maintenance requirements and costs are extremely low. The candle filter internals is made of a new synthetic material contributing to reliable operation and long filter life.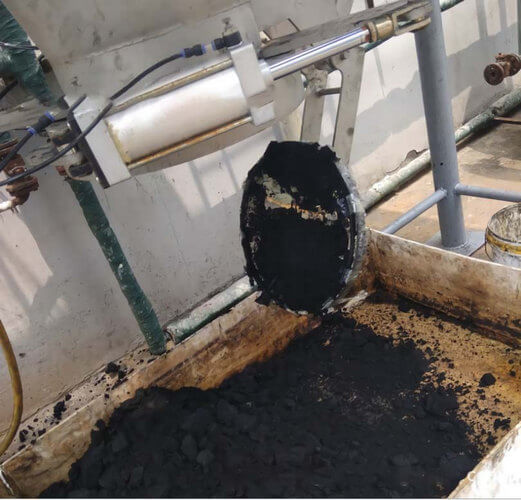 Reference factors for choosing industrial candle filters
when space required is limited and large filter areas are needed
There may be no vacuum when filtrate evaporates
When polishing applications require high clarity filtrates
When poisonous and flammable cakes are at risk of environmental hazards, a particular safe emission mechanism can be added.
When the filter cake can be dried or drained as a thickened slurry

Industrial candle filters are available in various sizes to remove solid particles larger than 0.5 microns. Larger types of it can have a filtering area of 60 square meters and contain 112 or more filter elements installed in containers with a diameter of 2.5 to 3.0 meters. Though the working pressure range is quite wide, most candle filters work at the pressure of 8bar.
Candle Area (m²)                             0.34-60
Filtration Accuracy (um)                 0.5-200
Design Pressure (Mpa)                   0.6.  1.0.  1.6
Cake thickness                                up to 35mm
Set Temperature(℃)                       80℃~260℃ Mainly depends on the material
Product Material                             SUS304, SUS316L
Advantages
Excellent cake discharge, clarification, and thickening suitable for slurry, minimum floor area
Simple mechanical structure without complex sealing gland or bearing.
Disadvantages
Removal of filter elements requires a high clearance height
System working pressure is required to fluctuate within a small range, and pressure in the container is closely monitored to ensure the filter cake to remain on the candle

Industrial Candle Filter application solution
Saifilter candle filter manufacturer can provide independent candle type filters or complete candle filter; all of our candle filters are custom-designed to meet each customer application's needs.
It is easy to be transported and assembled for adopting modular design, transported. All the products are made in China with a competitive price, short delivery cycle, and service. With the excellent design and comprehensive technical support, it can be easily filtered from each aspect. Glad to receive an inquiry about the industry candle filter; it is a candle filter supplier that can meet your application.
This technology has a reliable performance record across a wide range of applications. Saifilter candle filters are commonly used to:
Pharmaceutical Filters
Fine Chemistry Filters
Food Industry Filters requiring FDA approval
Fuel and Oil Additive Filters
Hazardous Materials Filters
Precious Metal and other Catalyst Recovery Filters
Solid content: up to 2%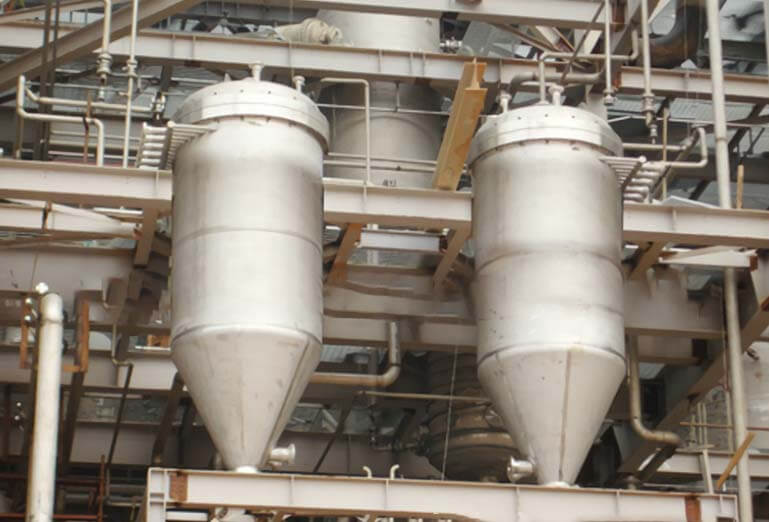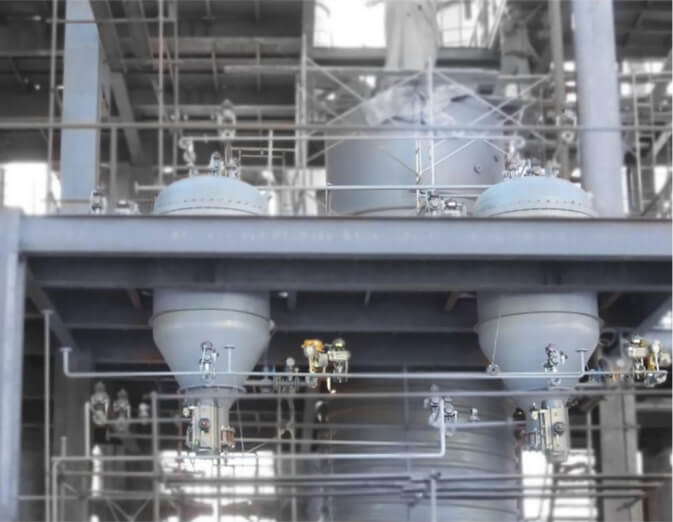 We can choose the filtering system suitable to your practical needs according to your specific parameters If convenient, please send to me more detailed information as follows:
1.The name of the filter media?
2. Flow rate?
3. Filter rating?
4. Working pressure?
5. Working temperature?
6. Impurity content and nature(solid or soft)?
7. Installation space and connection size?
8. Housing material?
9. Do you need explosion protection?
10. Type of discharging valve? electric valve? or pneumatic ball valve?
Then I will offer you our best price ASAP.