Pleated Metal Mesh Filter
Saifilter pleated metal mesh filter is made of pleated metal wire mesh material. Choose a combination of three to four layers of metal wire cloth pleated, The inner and outer coarse mesh is usually used as a reinforcement layer or support layer, the micron rating depends on the core filter layer. Pleated metal mesh filters allow for larger filtration areas and high fouling control capabilities, and can also fit into smaller housings, which allow for fine filtration without applying significant pressure.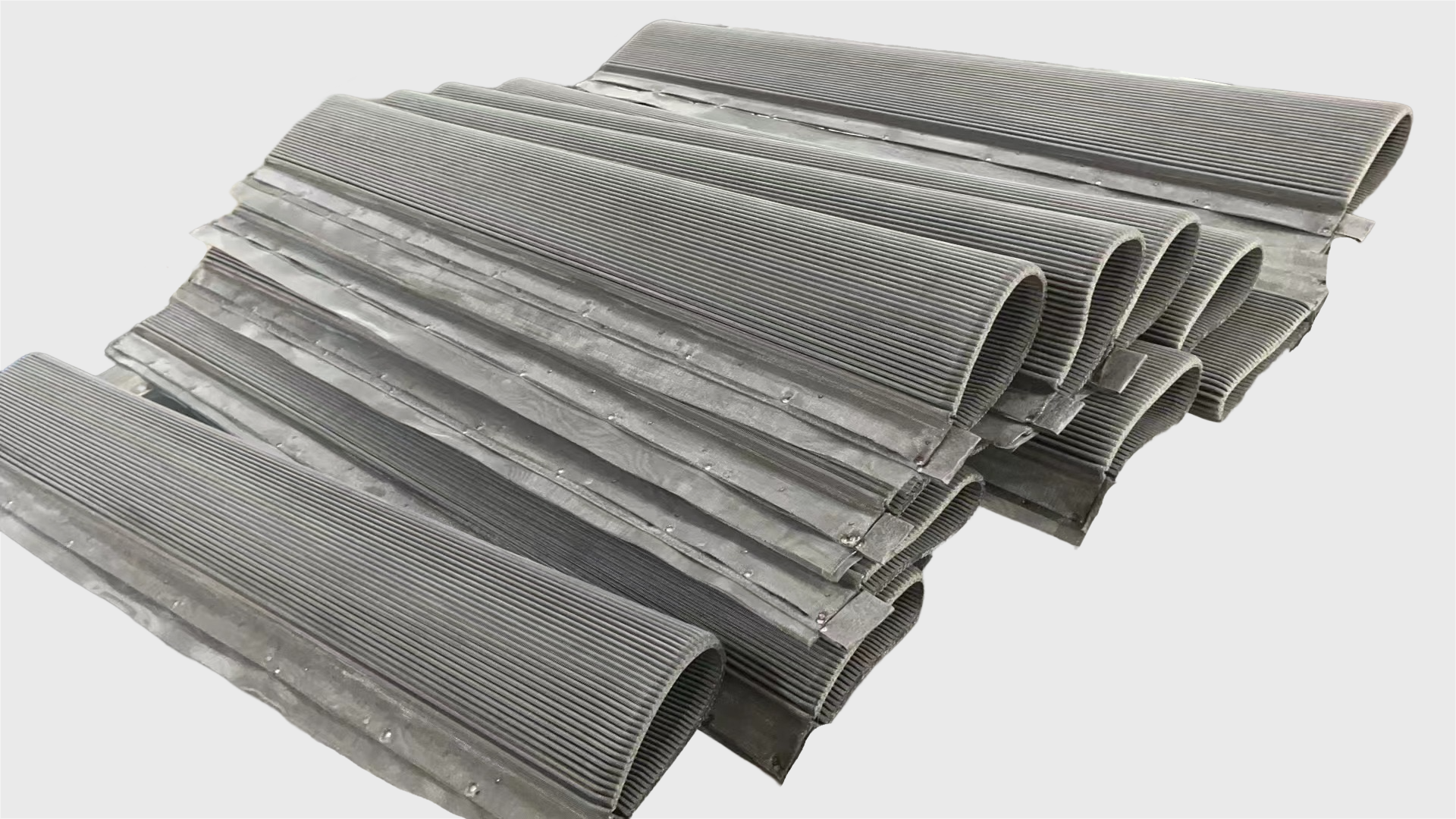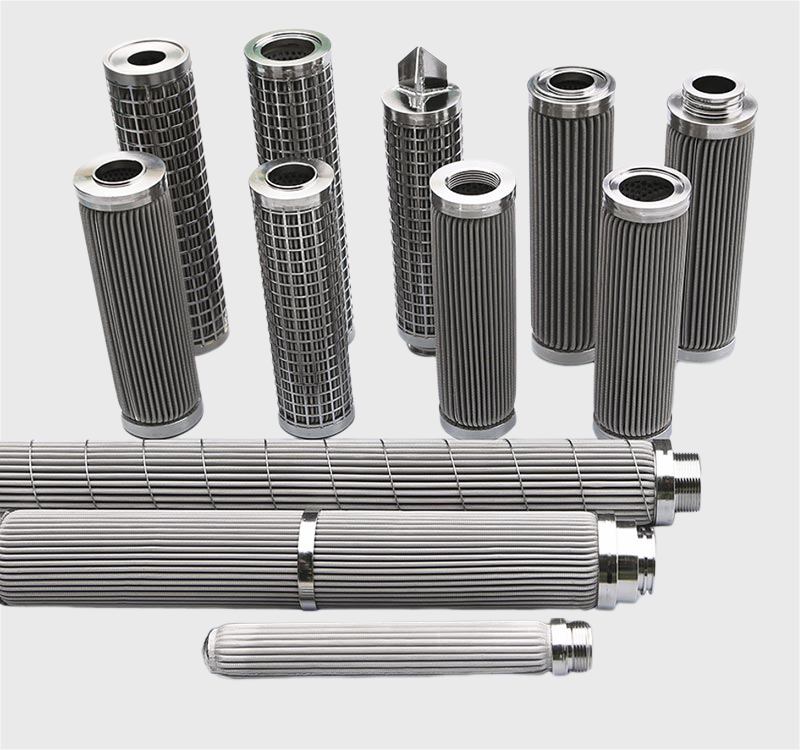 Stainless Steel Filter Cartridges are widely used in various industries for their exceptional filtration efficiency and durability. The stainless steel pleated filter cartridge, also known as pleated candle filters, can be customized in terms of dimensions, materials, and various end connection types to meet your specific requirements. Compared to the high-cost sintered fiber felt materials, the low-cost materials like woven metal wire mesh for pleated metal mesh filters enable customers to save on production costs and generate greater economic benefits.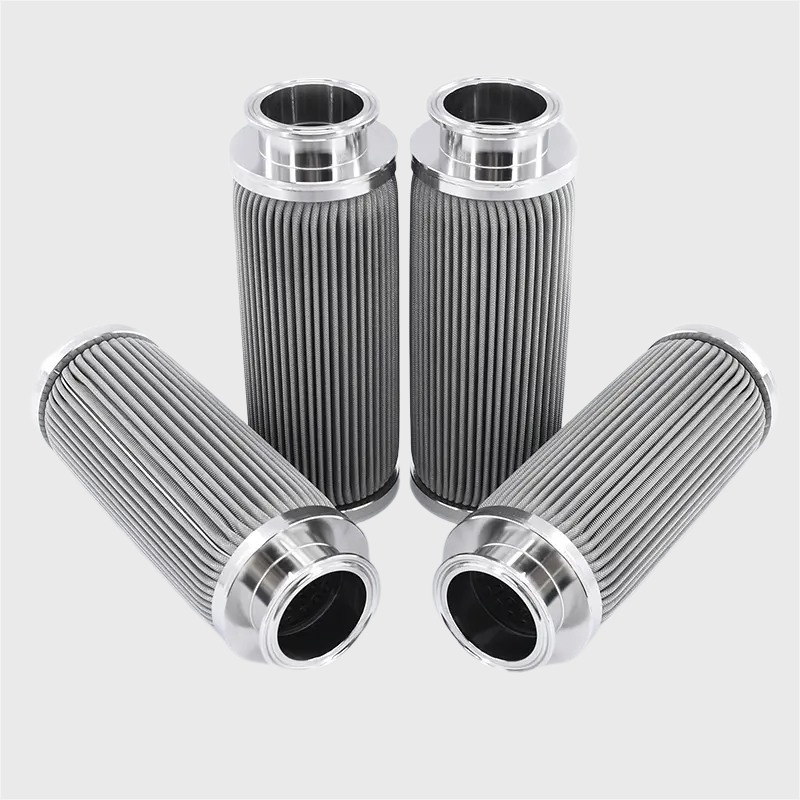 Pleated Metal Filter Element Quick Release Connection Type Port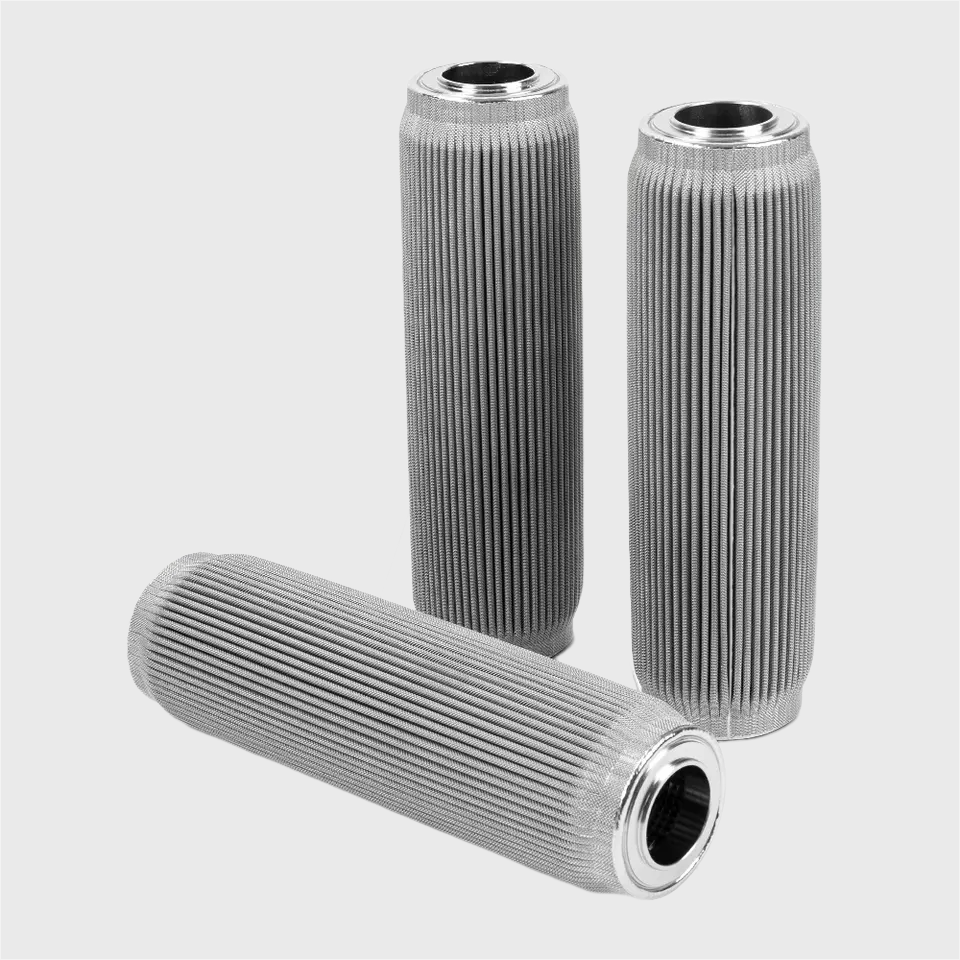 Pleated Wire Mesh Filter Double Opening Type (DOE)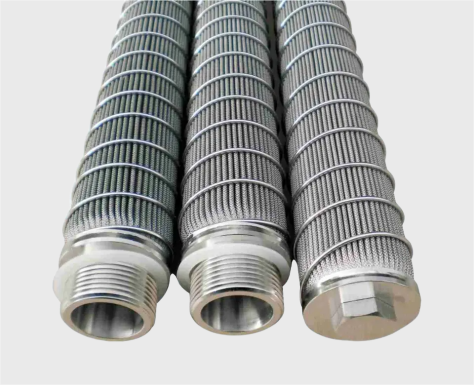 Stainless Steel Mesh Pleated Filter Cartridge Thread connection Type (BSPP、NPT)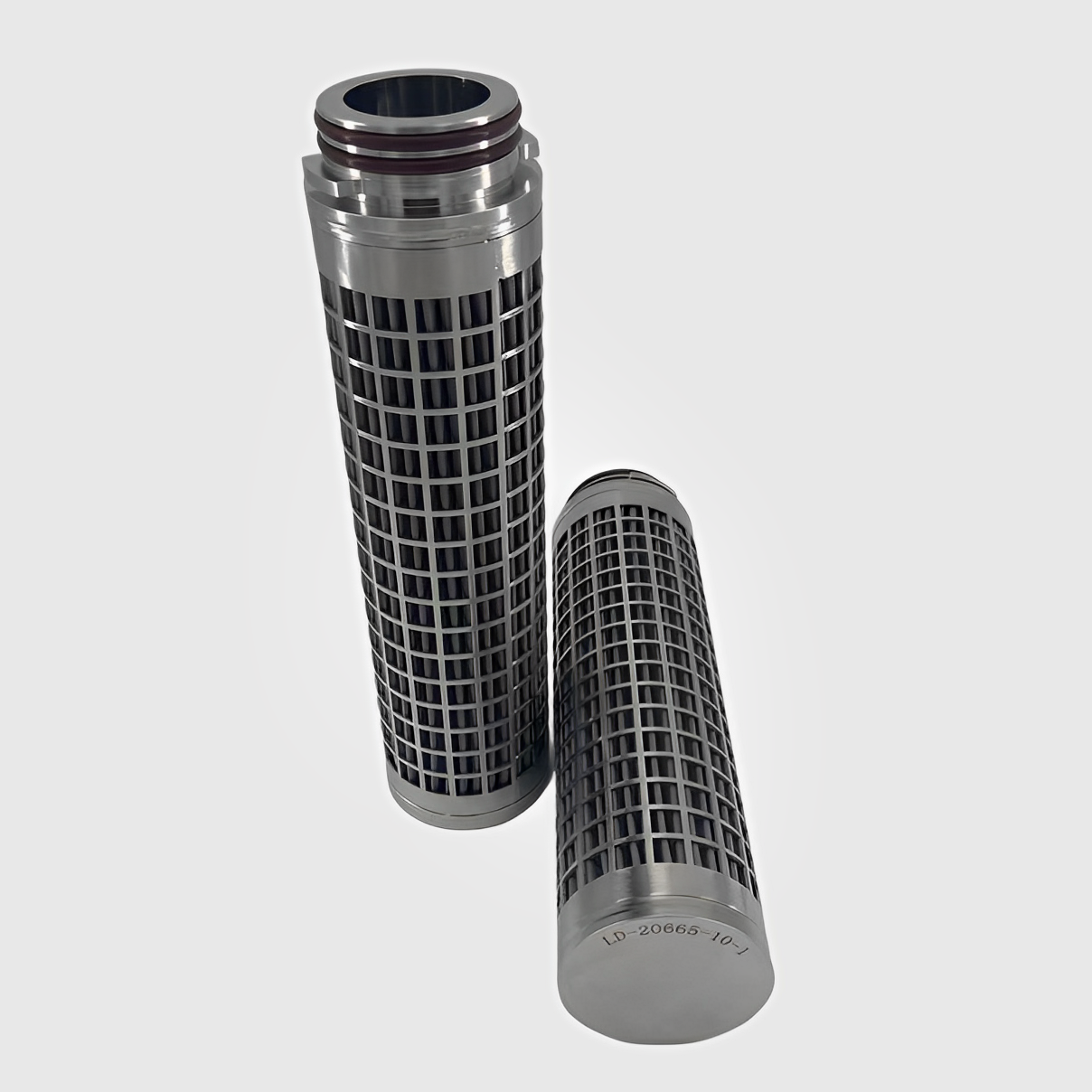 Stainless Steel Mesh Pleated Filter Cartridge Standard connector Type (220,222,226)
SAIFILTER works closely with many OEMs to analyze customers' designs, parameters, and data requirements. Provide customized recommendations for different filter system applications to ensure that the selected pleated wire mesh filter fully meets the design requirements, and parameters, and matches the data analysis. You can replace it with well-known brands in the market such as PALL, PORVAIR, GKN, and NORMAN's pleated cylindrical cartridges.
In order to meet different working conditions and specific installation requirements, Saifilter's pleated metal mesh filter provides users with customized designs. The standard configuration components are as follows.
Standard connector(220,222,226)
Snap coupling
Thread connection(BSPP、NPT)
Flange connection
Rod connection
Double Open End(DOE)
Single Open End(SOE)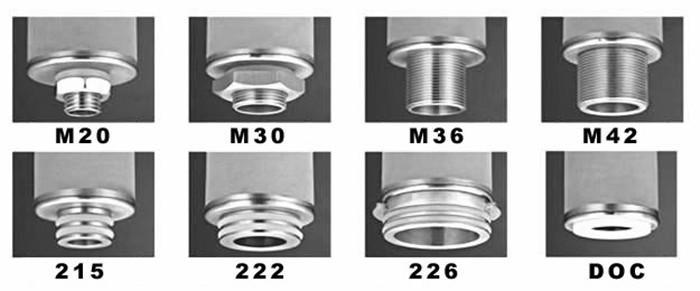 Diameter: 60mm (2.4"), 70mm(2.8"), 80mm(3.1"),100mm(3.9")
Length: 125mm (5"),250mm (10"),498mm (20"),745mm (30"),1012mm (40")
* Other diameters and lengths are available on request
Temperature limit with Buna-N gaskets: 121℃ (250°F), other gasket materials to 232°C (450°F). From -269℃( -452°F ) to1000℃ ( 1832°F ) alloy limiting.
Normal flow direction: 25bar (363psi)
Reverse flow direction: 3bar (44psi)
* Grade dependant
Micron size range: 1-300μm
Different media options: From 2-layer to 4-layer mesh configurations, standard options include metal woven mesh and non-woven fiber felt
Materials of construction: SS304/316/316L, also Alloy ( Hastalloy276, Inconel 600, Monel, Titanium, Duplex, and so on)
Gaskets: PTFE, Buna-N2, Graphite composite
Pleated Metal Mesh Filter And Benefits
Flexible Configuration: We can provide different aperture sizes, dimensions, and end connection methods.
Rapid production: Can be produced within 7 days for standard end connection and sealing configurations.
Mesh Pattern: The filtration layer of the pleated metal mesh filter can be optionally woven in different styles according to your specific application, including square weave, twill Dutch weave, and plain Dutch weave. It also offers a variety of mesh sizes for users to choose from, allowing for a more robust structure when required in applications.
High contaminant capacity: The pleated structure can trap more pollutant particles to reduce frequent replacement and maintenance. Prolong the service life of pleated wire mesh filter cartridges.
High Collapse Pressure Rating: After validation design and testing, it is capable of withstanding collapse pressures ranging from 300 to 6,000 PSID. Ensuring the safety of the fluid system.
Compatibility: Compatible with various liquid or gas media, suitable for operation in harsh environments (including corrosive conditions, high-temperature synthesis gases, or high differential pressures).
Product Traceability: Each pleated wire mesh filter cartridge is provided with laser-engraved numbering, and entered into a product traceability system for simplified tracking and management.
Pleated cylindrical cartridges repeatable cleaning: Multiple cleaning methods are available, depending on the contamination level of the pleated metal mesh filter and the type of fluid medium. You can select different cleaning processes, such as high-temperature fumigation, chemical cleaning, and ultrasonic.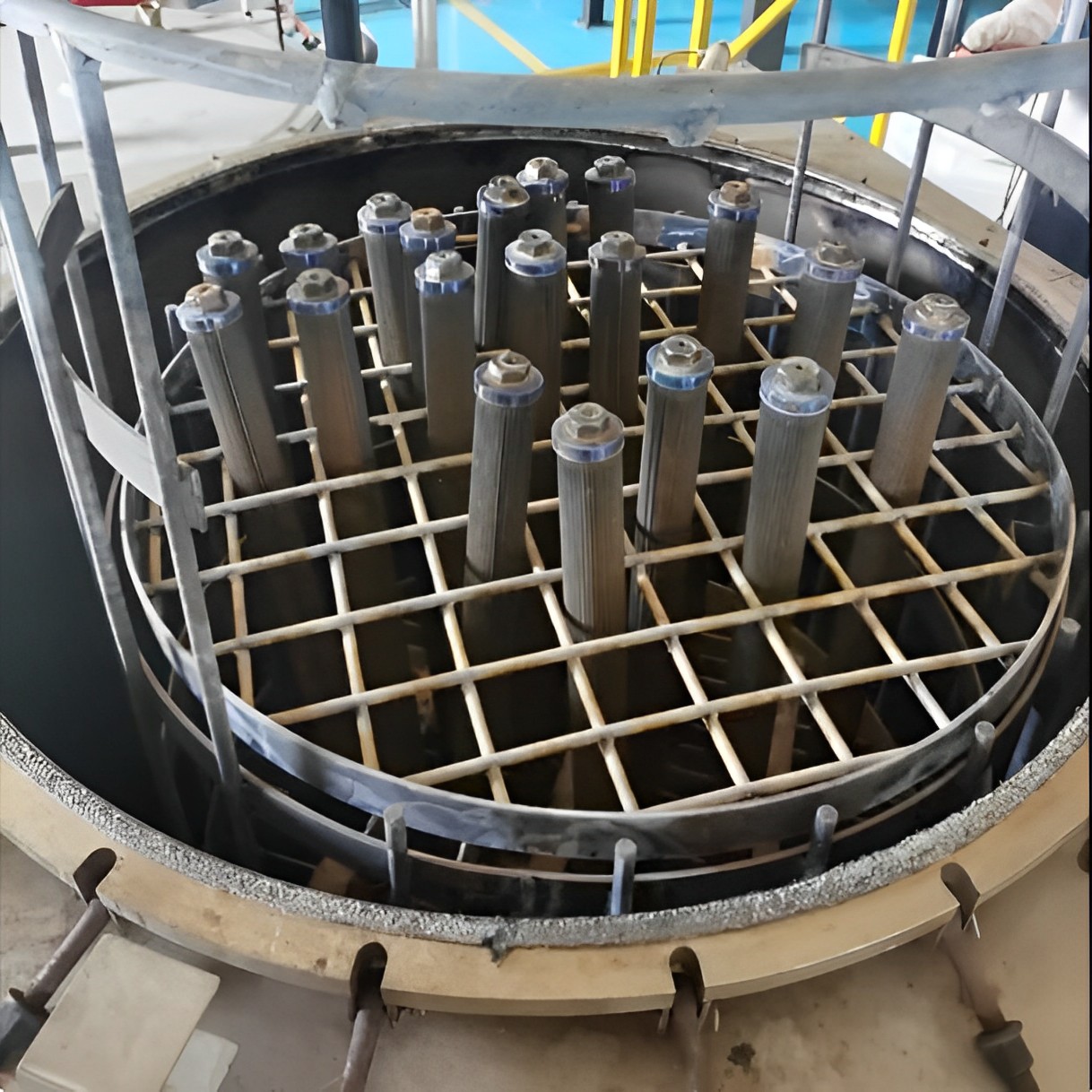 Pleated Metal Filter High Temperature Fumigation Cleaning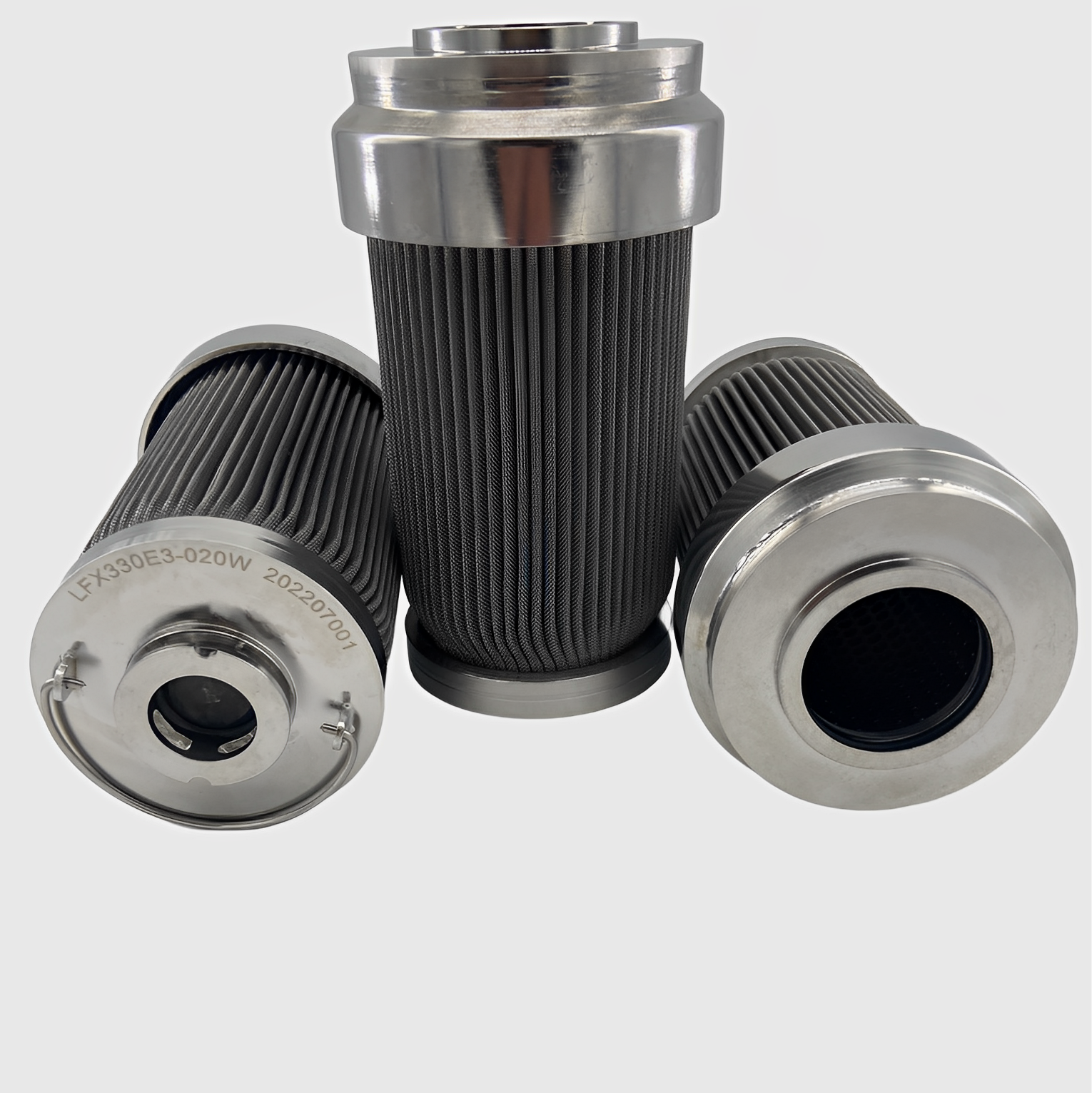 Pleated Wire Mesh Filter Element Laser Engraving Encoding
Wire Mesh Knitting Pattern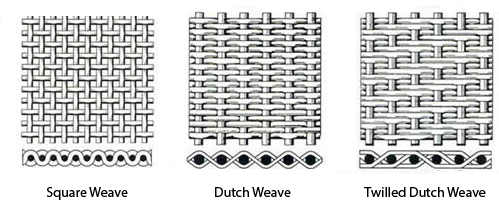 Aerospace and Defence
Nuclear
Food and Beverage
Pharmaceutical
Industrial Process
Chemical Process
Polymer
A pleated metal mesh filter is a type of filtration media composed of multiple layers of fine metal mesh that are folded in a pleated pattern. This design increases the filter's surface area, enhancing its efficiency in trapping particles from fluids or gases.
Pleated metal mesh filters offer several advantages, including high durability due to their metal construction, excellent resistance to high temperatures and corrosive environments, and improved filtration efficiency due to the pleated design.
Pleated metal mesh filters find applications in various industries, such as automotive, aerospace, petrochemical, and HVAC systems. They are often used for critical filtration tasks where high-temperature resistance and particle capture efficiency are essential.
To clean pleated metal mesh filters, gently remove them from the filtration system and use compressed air, water, or a mild cleaning solution to remove trapped particles. It's important to follow manufacturer guidelines to avoid damaging the filter media during cleaning. Regular maintenance helps ensure optimal filtration performance and extends the filter's lifespan.
Yes, many manufacturers offer customization options for pleated metal mesh filters. You can tailor aspects such as mesh size, pleat count, dimensions, and frame material to meet the specific requirements of your application, ensuring the filter functions effectively and efficiently in your intended use case.