Sintered mesh filter cartridges are woven metal meshes that are formed through vacuum sintering, where each interconnection point between wire strands undergoes sintering treatment. A porous material with solid surface strength and uniform pore size distribution was formed by the vacuum sintering process.
Unlike unsintered porous media, the media of the sintered mesh filter element will not transfer under pressure. Sintering also enables the use of finer wire diameters, generating a high porosity rate per unit area, thus achieving higher flow rates and increased contaminant-holding capacity.
Sintered mesh filter usually chooses standard 5-layer sintered wire mesh material. Due to its surface filtration and smooth mesh channels, the filter elements are cleanable and reusable. Especially suitable for continuous and automated operating processes.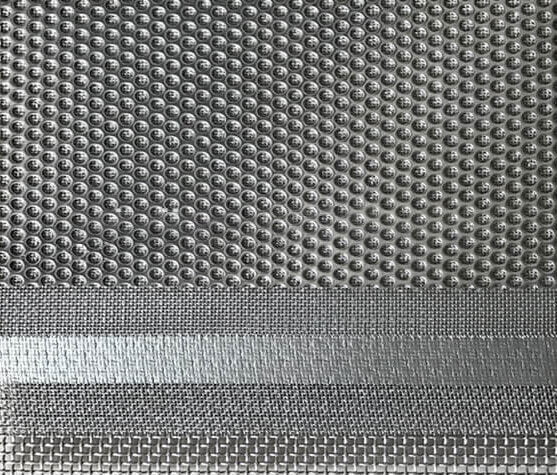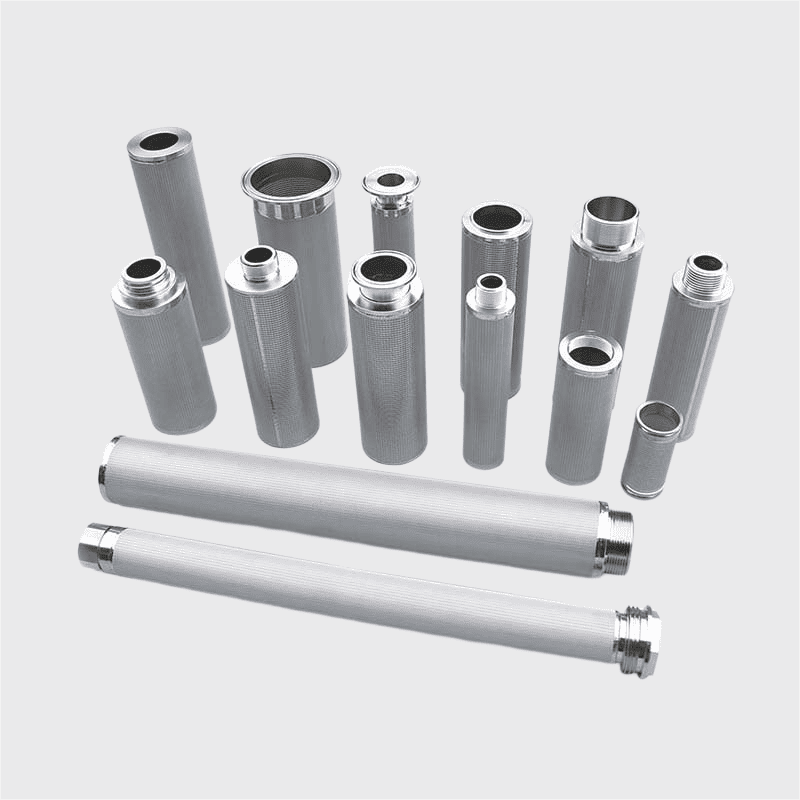 The Sintered Wire Mesh Filter, manufactured through a complete welding process, is capable of withstanding corrosive environments, high temperatures, or high-pressure differential conditions in harsh operational settings. Saifilter sintered mesh filter offers new installations or retrofitting of existing filter housings and systems.
The Stainless Steel Filter Cartridges, known for their exceptional durability and corrosion resistance, are seamlessly integrated into Saifilter's sintered mesh filter system. The sintered mesh filter can be combined with high-strength perforated (punching) sheet materials and undergo high-temperature sintering (diffusion, bonding) in a vacuum furnace. After rolled argon arc welding, its mechanical strength is higher than that of ordinary wire mesh composite sintered filters.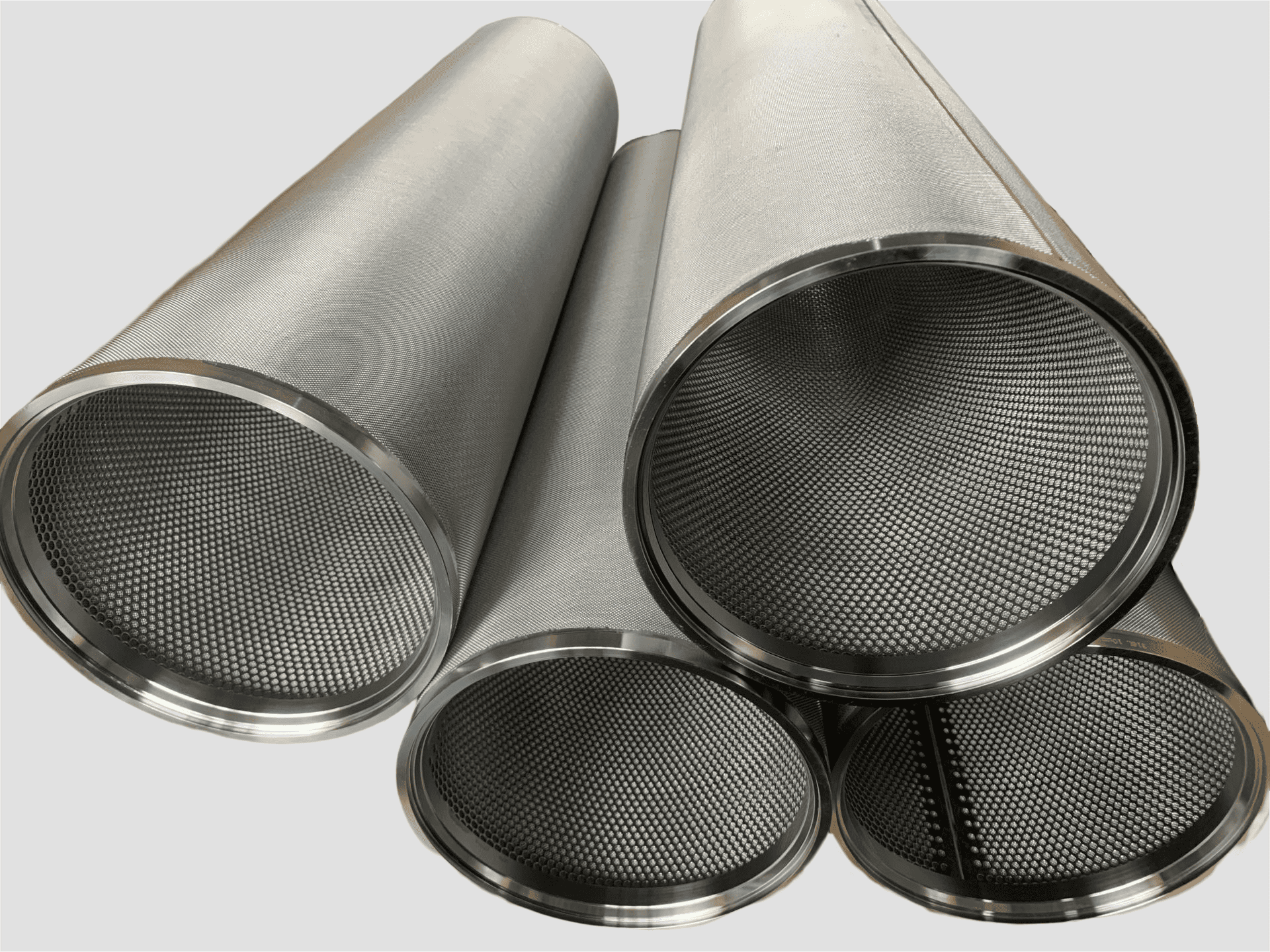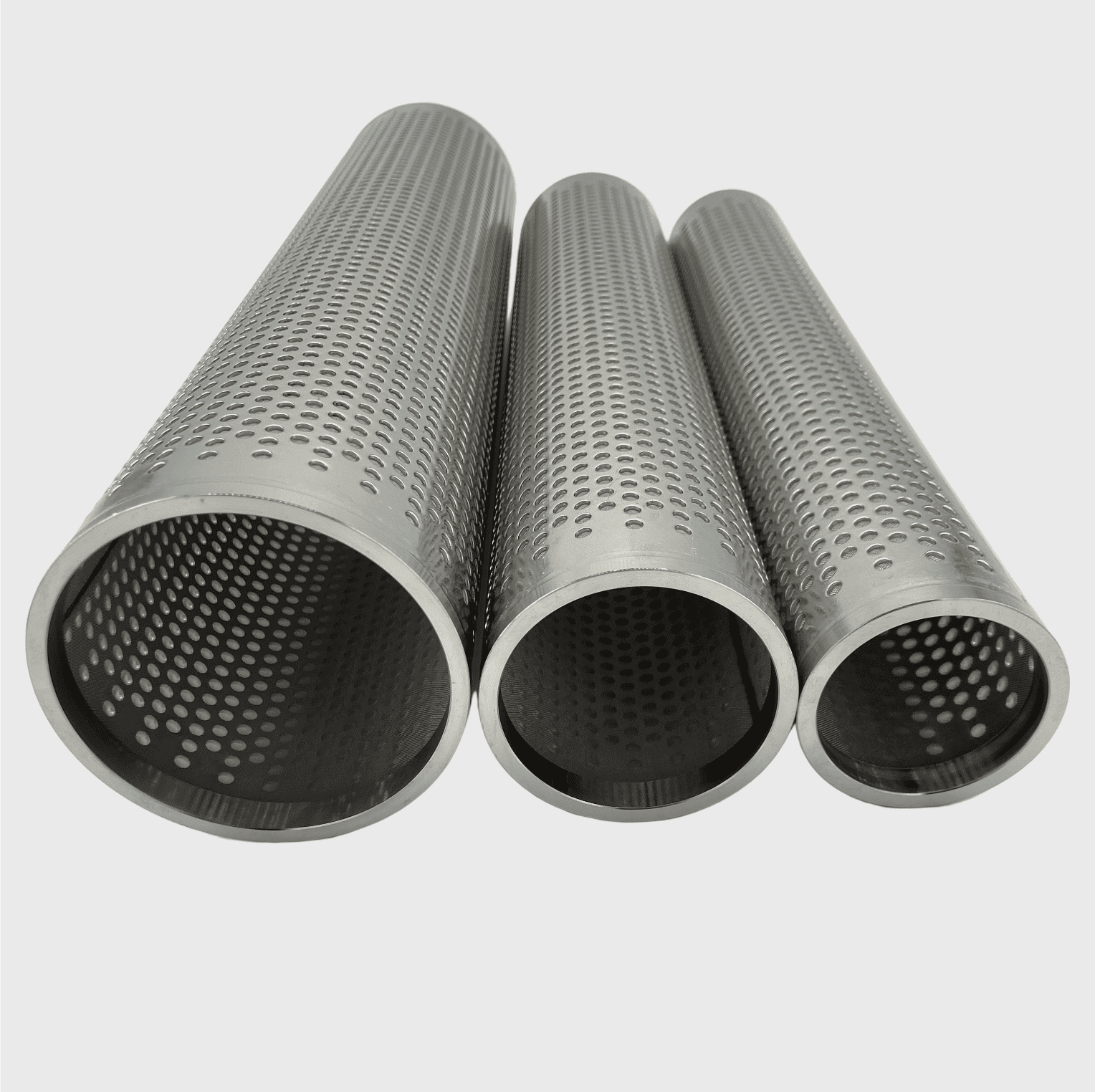 Sintered wire mesh filter, in order to adapt to different application conditions and installation requirements, Saifilter offers a variety of adapter options. Standard configurations are Double Open End(DOE), Single Open End(SOE) AB sanitary, and threaded, also available in 222, 226, BSPP, NPT, and special custom types.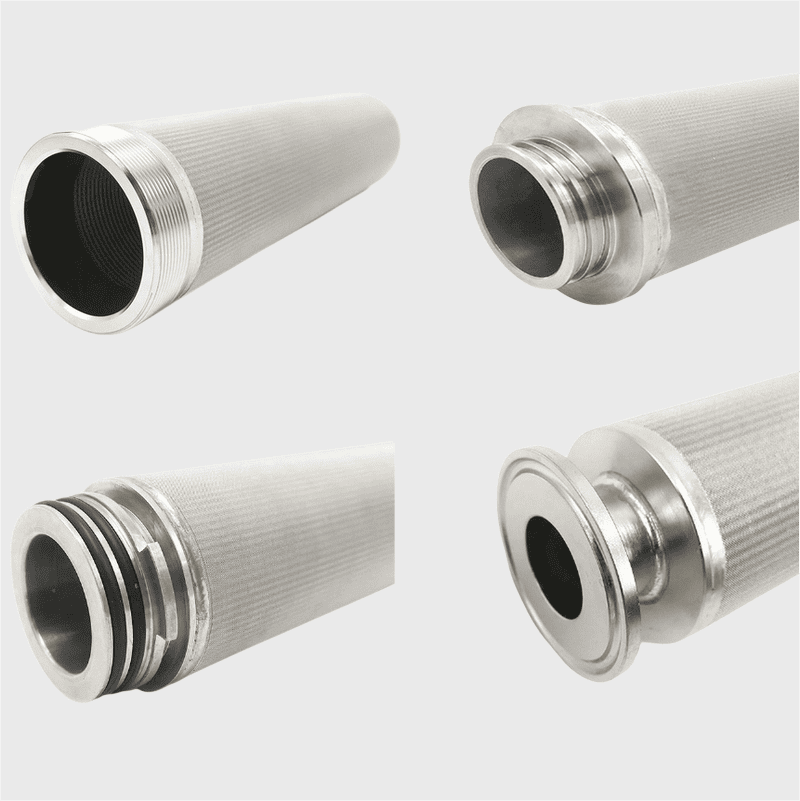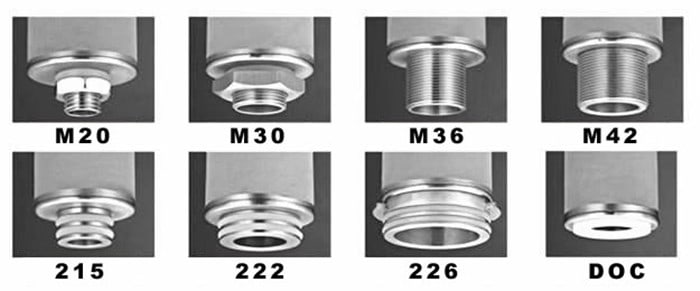 Diameter: 60mm (2.4"), 70mm(2.8"), 80mm(3.1"),100mm(3.9")
Length: 125mm (5"), 250mm (10"), 498mm (20"), 745mm (30"), 1012mm (40")
 * Other diameters and lengths are available on request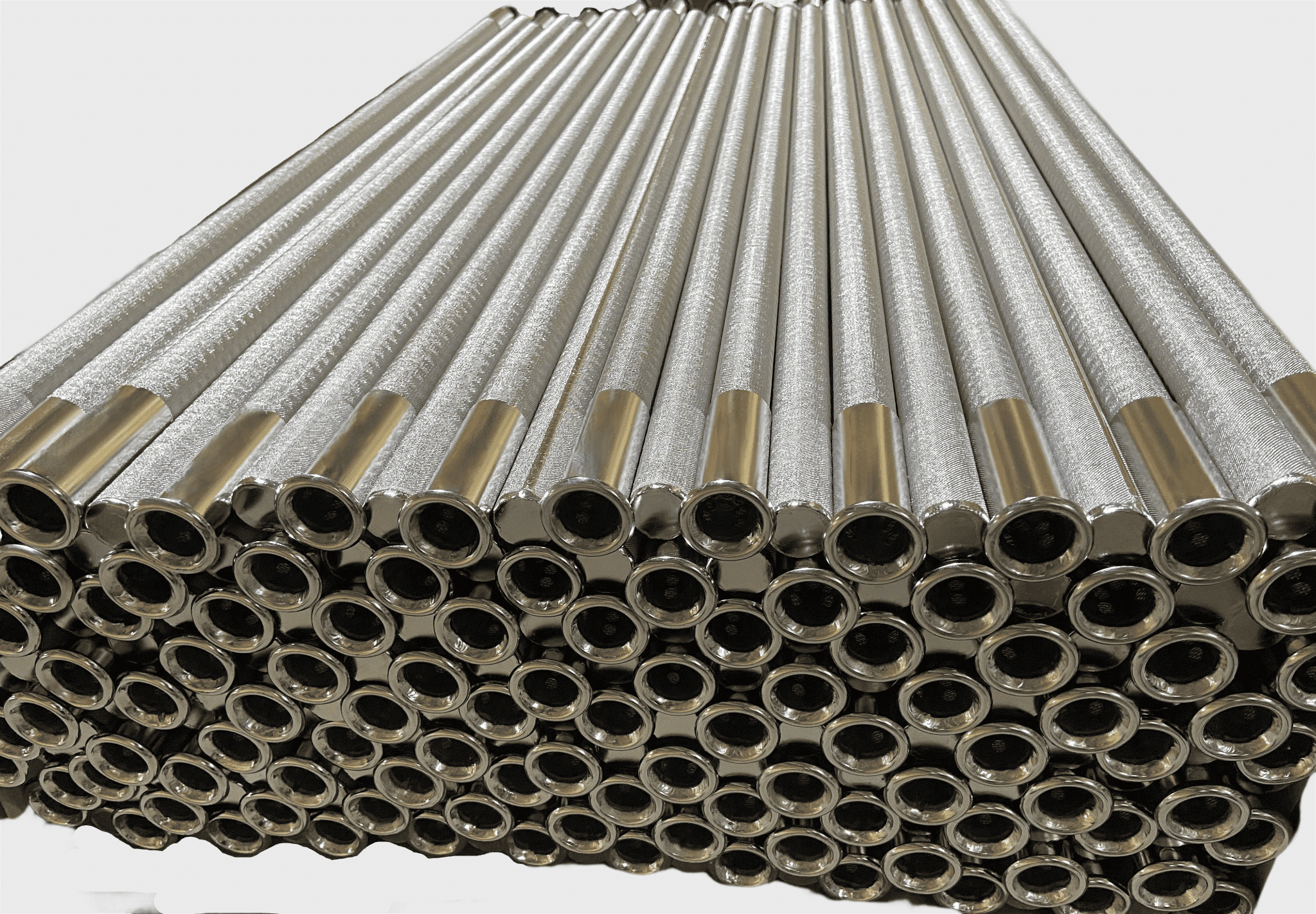 Temperature limit with Buna-N gaskets: 121℃ (250°F), other gasket materials to 232°C (450°F). From -269℃( -452°F ) to1000℃ ( 1832°F ) alloy limiting.
Normal flow direction: 15bar (218psi)
Reverse flow direction: 3bar (44psi)
* Grade dependant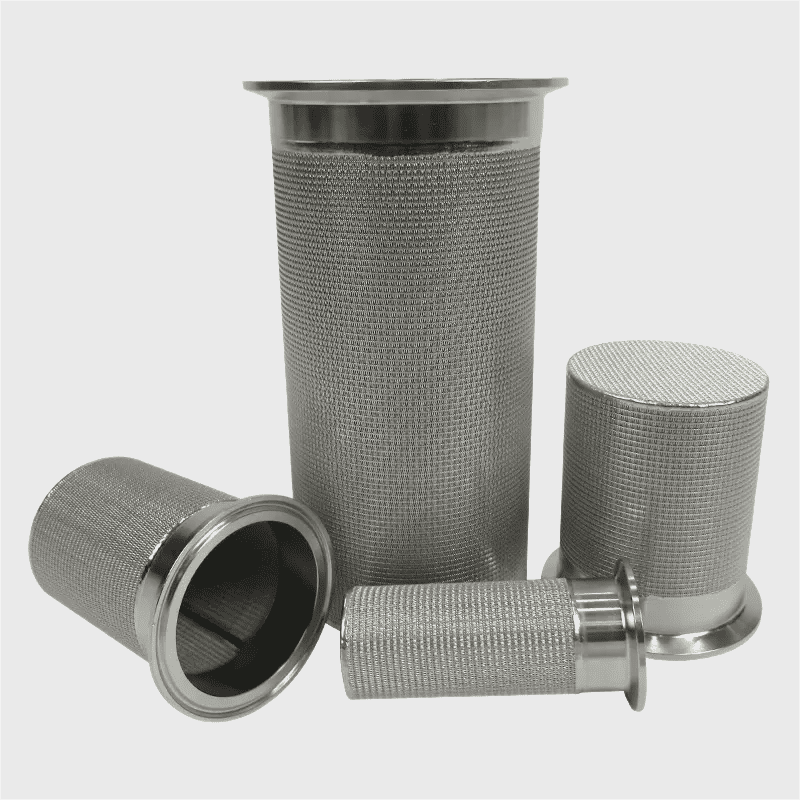 Micron size range: 1-300μm.
Different media options: From 2-layer to 7-layer mesh configurations, standard options include metal woven mesh and non-woven fiber felt.
Materials of construction: SS304/316/316L, also Alloy ( Hastalloy276, Inconel 600, Monel, Titanium, Duplex and so on).
Gaskets: PTFE, Buna-N2, Graphite composite.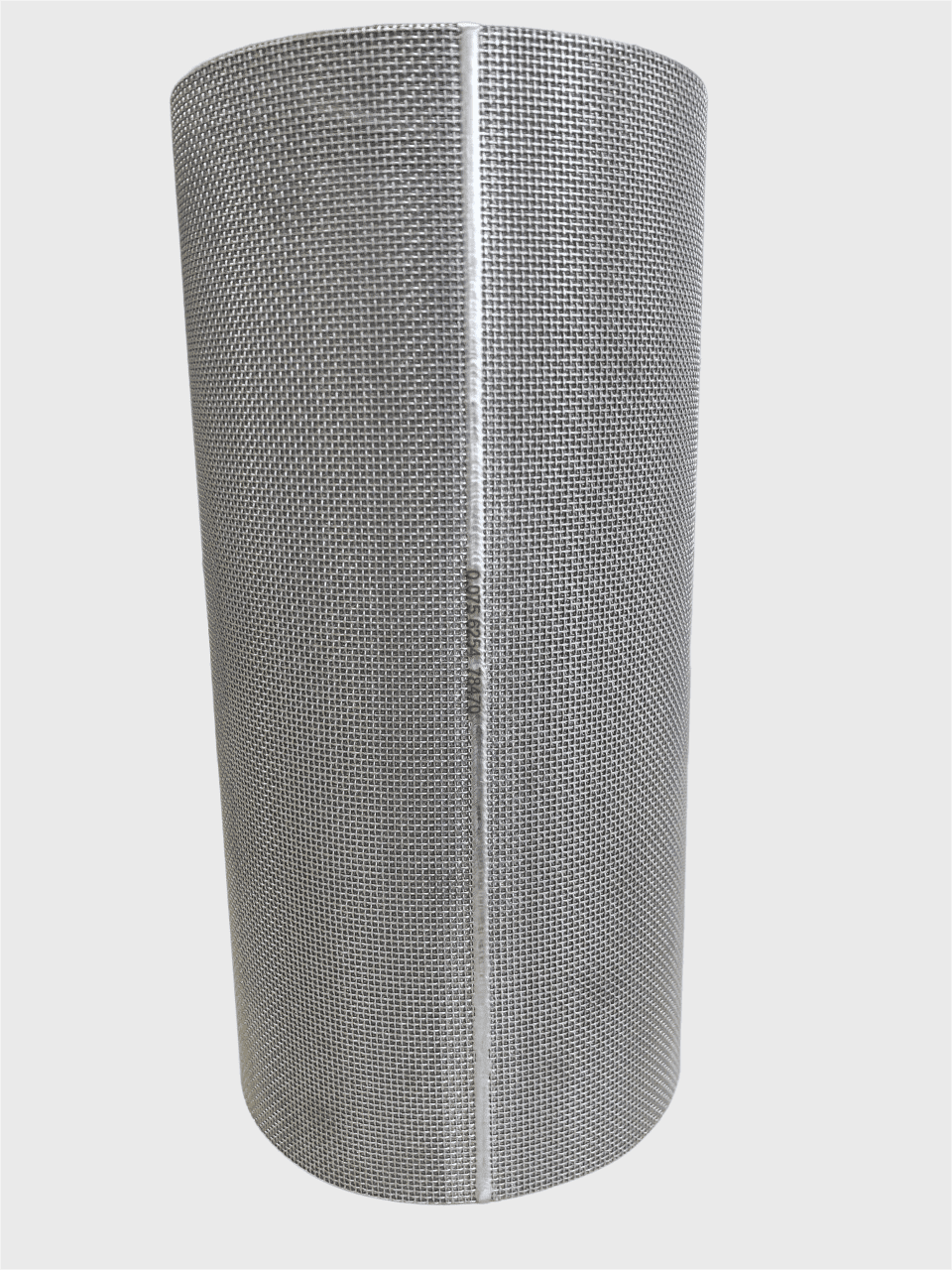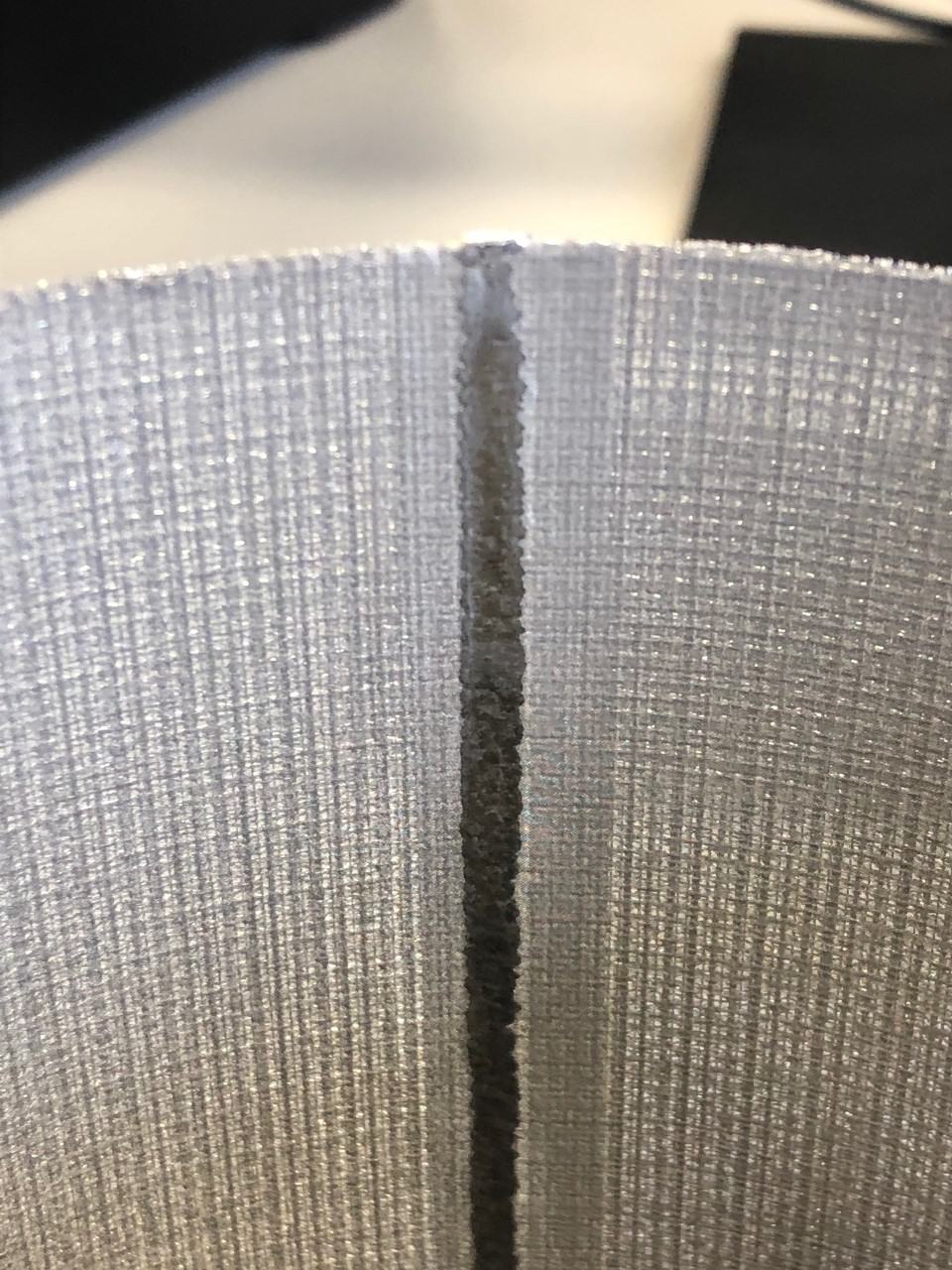 Sintered Mesh Filter Features And Benefits
Rapid production: Can be produced within 7 days for standard end connection and sealing configurations.
High strength and stability: Due to the multi-layer sintered structure, the sintered mesh filter has high mechanical strength and specific wear resistance.
Clarification and filtration: By choosing different types of mesh, the metal woven mesh can achieve the ideal pollutant interception efficiency.
High temperature and chemical stability: Due to the all-welded metal structure, sintered mesh cartridges can withstand higher temperatures and chemical corrosion.
Cleanable and regenerable: During the cleaning process, its surface filtration mechanism and smooth cylindrical surface structure design make it easier to remove the pollutants accumulated on the surface of the sintered mesh filter.
Custom Design: You can choose the end connection types, dimensions, and layers according to your application requirements.
Product traceability: Each Sintered Mesh Filter is provided with laser-engraved numbering and recorded in a product traceability system, simplifying tracking and management.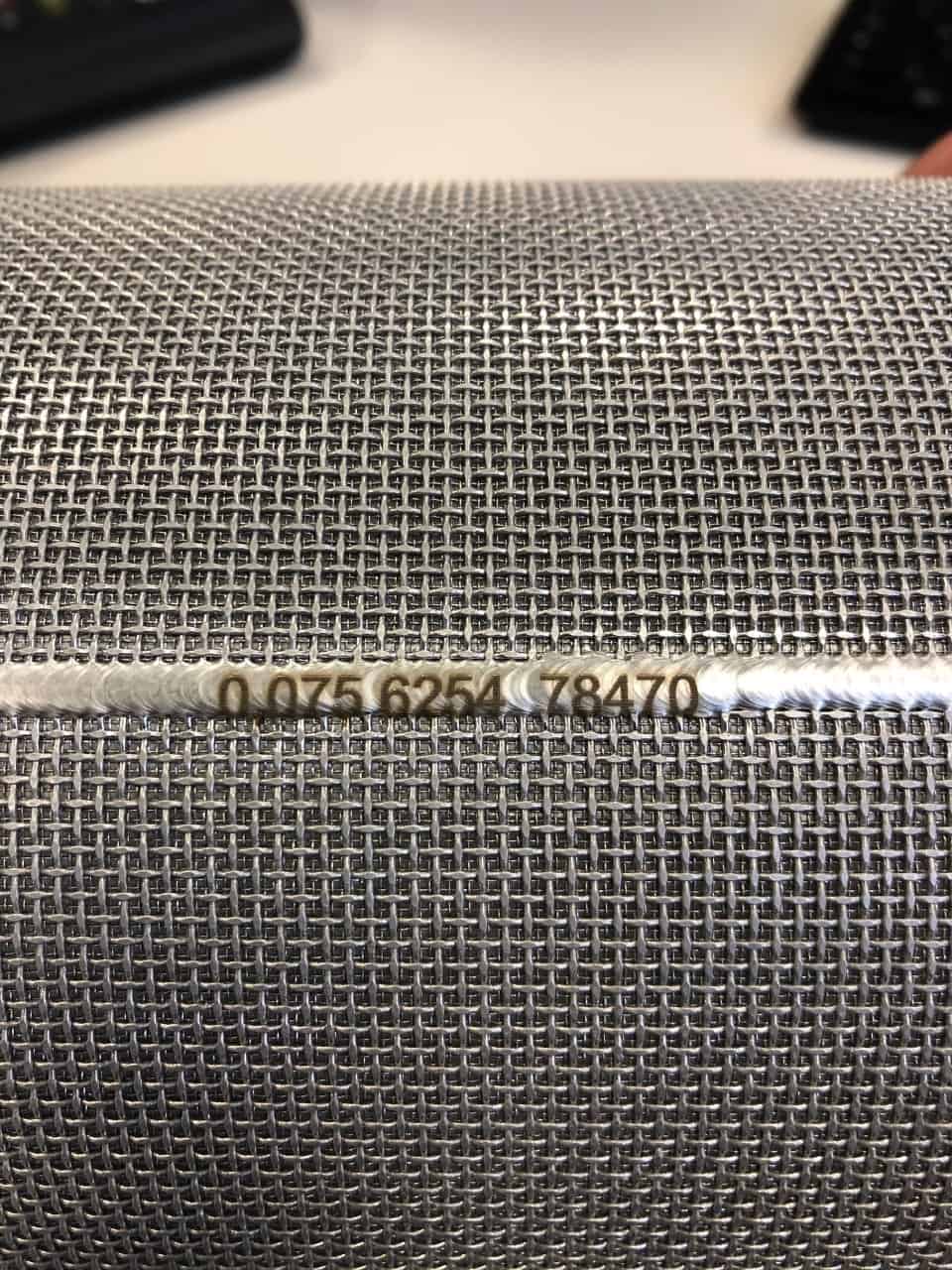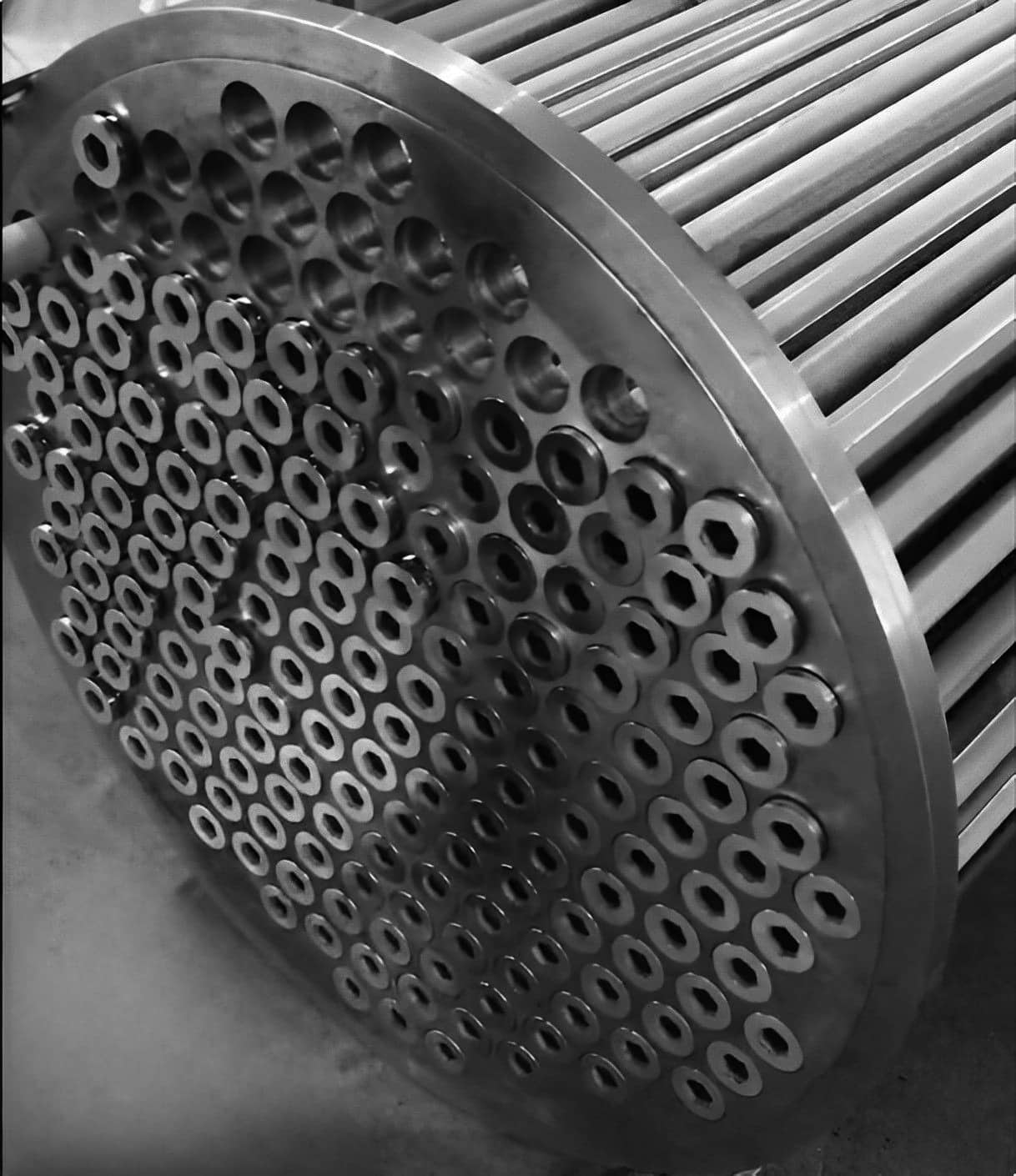 Aerospace and Defence
Nuclear
Pharmaceutic: API production, catalyst recovery, refining filter, nutsche filter, ANFD filter, etc
Fabric: polymers, pigment, monomers, etc
Chemical Process: Herbicides, Pesticides, chromatography frits, resin trap
Industrial Process: LNG gas, ion-exchange resin, petro refining, circulating coolant
Polymer
A Sintered Mesh Filter is a type of filter made from multiple layers of woven wire mesh that are sintered, or fused, together under high temperatures and pressure. This process creates a porous structure with precise filtration capabilities.
Sintered Mesh Filters offer several advantages, including high mechanical strength, excellent stability under varying temperatures and pressures, corrosion resistance, and the ability to achieve fine filtration while maintaining a consistent flow rate.
Sintered Mesh Filters find applications in various industries such as pharmaceuticals, petrochemicals, food and beverage, water treatment, aerospace, and automotive. They are used for tasks like fluid clarification, gas filtration, particle separation, and even in applications requiring sterile filtration.
Cleaning and maintaining Sintered Mesh Filters is relatively simple. They can be backflushed to remove accumulated particles. For more thorough cleaning, they can be soaked in a suitable cleaning solution or subjected to ultrasonic cleaning. Proper maintenance helps prolong their lifespan and maintain filtration efficiency.
Yes, Sintered Mesh Filters can be customized based on factors such as mesh size, thickness, material composition, and overall dimensions to suit specific filtration requirements. Customization allows them to effectively address the unique needs of different industries and applications.