Porous Sintered Metal Powder
Porous Sintered Metal Powder can be different sold sintered alloy material powders, which are mainly used for 316L level or above. It can resist the most chemical substances, and also can be used to produce other levels of powder sintering materials, such as chromium-nickel-iron alloys, Hartz,Monel. Meanwhile,it can be used in sintered bronze powder medium, which are porous sintered materials sintered in different temperatures. It can be made into sintered products with the shape of a disk or cylinder.
Powder sintering material is a depth-based filtration element. The characteristics of sintered porous material are high efficiency, adaptive construction, most uncomplicated maintenance, high mechanical and temperature durability, which lead to long service life. There are various porosity levels of Saifilter materials, which can be realized by changing the particle shape, size,distribution of the metal powder used. Through the change of the manufacturing process, the flow, porosity, strength,other exceptional physical properties can be accurately regulated.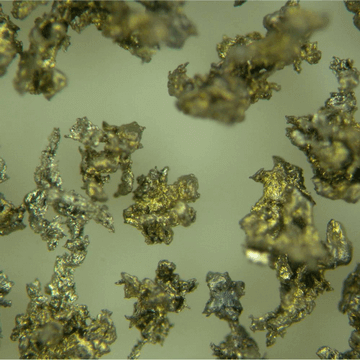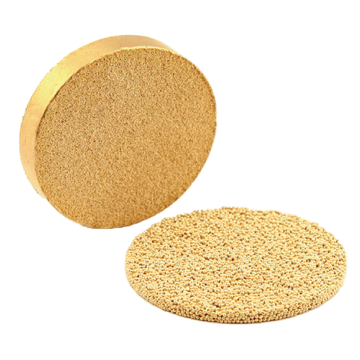 sintering process in powder metallurgy
Two radically different manufacturing processes and two different kinds of powder are used to produce the porous sintered solid, namely "pressing sintering" and "unconsolidated powder sintering"
 Pressing sintering
The powder is cold-pressed to form banks of required density. These so-called green bodies are sintered in a protective gas or vacuum furnace at the temperature corresponding to the material and can be manufactured without any external force or mold.
Unconsolidated powder sintering
Fill these powders to the mold and give a dispose of vibrating compacting. Sintering is done in the mold and special furnace gases without additional pressure.
In addition to the above sintering process, material properties can be influenced again according to the process requirements, such as close the holes purposefully in the place where no flow is needed through mechanical processing, and different shape requirements are met through wire cutting or laser cutting.
In addition to standard plates, tubes, molded goods, etc., welding components with any size can be made from Saifilter material.
Heat stability can be up to  650℃(1020°F)
Accuracy class can be up to 0.2-80μm
30-45% porosity is calculated by volume: 30-45%
Density: 5-7.5gm/cc

Generally speaking, we produce products according to the clients' drawings.
We produce all kinds of filter elements classes to offer the suitable solution according to your requirements.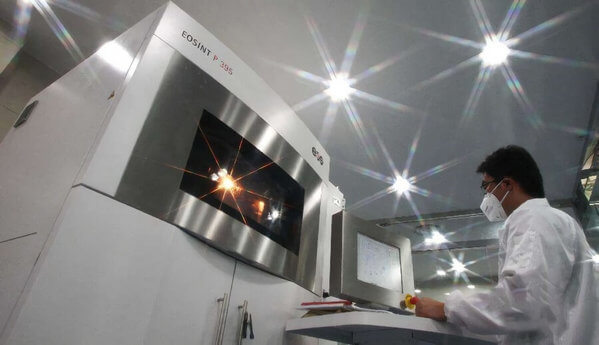 Filter powder and gather particle from the vacuo and compressed airline.
Filter polymer, such as Nomex, polyester, polypropylene, polyamide, and nylon.
Automobile-air filter, lubricant filter, gasbag aerator, recycle of chemicals and catalyst-high temperature liquid filtration, cryogenic fluid, solvent, ketone, liquid hydrocarbon, feedwater, and production water supply, glycol, efficient solid recovery or liquid recovery aerospace engineering
Hydraulic pressure and fuel
Nuclear ventilation
Food and drink-process steam filtration, hydrogenation reactor catalyst recovery, polish syrup, wine, and other liquids, eliminate catalyst from spice elements and other food industries, extract activated carbon and wipe off the color
Filtration of HEPA and ULPA
Yes.design filter levels, run parameters, dimensions and styles by working closely with customers.
From initial conceptual design to manufacturing and validation to service support, our team of experienced professional engineers is dedicated to developing the best filtration solutions.
Each of our filter cartridges or filtration systems is fully qualified to meet the specified requirements, all of which are documented as a recognition of the quality of our work.
Yes, we have ISO certificate and patent certificate.