EY Series-water filtration systems
The EY series filter unit is equipped with a straight flange on the pipeline for easy installation and integration with any straight line. Raw water enters the interior of the screen from the inlet of the filter and then flows through the screen to the outlet of the filter.
The EY Series filter is a self-cleaning filter for any environment. During the self-cleaning process of the entire filter, the system continuously flows, and the differential pressure switch also continuously monitors the pressure difference inside and outside the filter.
These automatic water filters provide solutions for a variety of industrial, irrigation and municipal applications.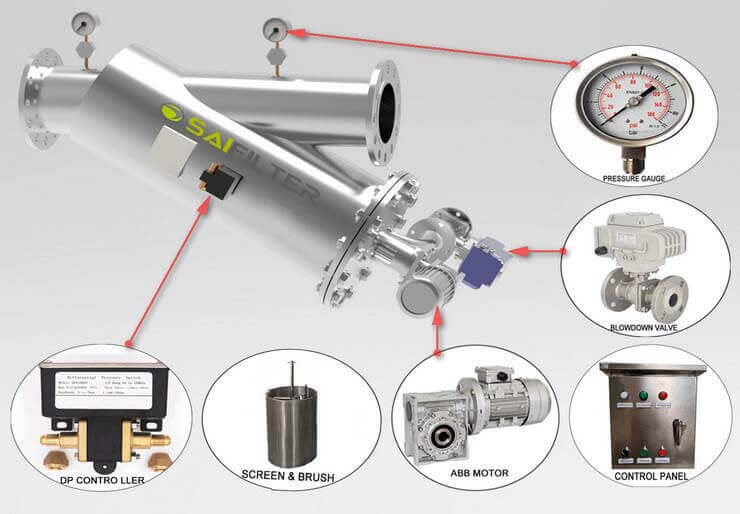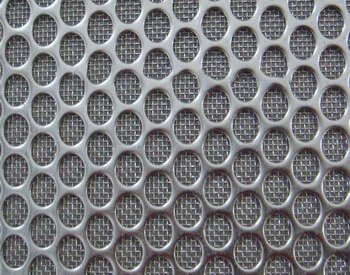 Degree of Filtration Options (Micron): 5, 10, 25, 50, 75, 100, 120, 150, 200, 300, 500, 1000, 2000.
Material: Standard 316L stainless. Screen is fused to stainless steel perforated plate for maximum durability.
Particle Removal: 98-100% particle removal efficiency above the degree of filtration
Flow Capacity: Maximize flow per square inch of screen area with sintered mesh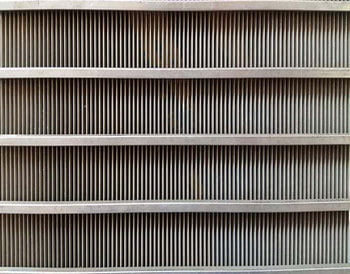 Degree of Filtration Options (Micron): 25, 50, 75, 100, 120, 150, 200, 300, 500, 1000, 2000.
Material: Standard 316L stainless.
Particle Removal: 98-100% particle removal efficiency above the degree of filtration. Great for removal of fibrous material including pulp and paper fibers, fibrous algae, fruit fiber in juice processing, etc.
Bursting Pressure: Robust construction ideal for high pressure environments
How to Size and Select Self Cleaning Water Filter
STEP#1- Determine Desired Micron Filtration Level
Guidelines:
City Water > 5 micron
Ground/Well Water > 25 micronSeawater >40 micron
Cooling Tower Process water> 50 micron
Lake/Pond Water > 75 micron
River/Produced/Waste Water > 150 micron
Typically you will use 1/3 of the micron rating of the downstream equipment
STEP#3- Identify Desired Filter Configuration
Screen options wedge net/porous metal sheet sintering Net
Working pressure 10 bar / 16 bar / 25 bar
Heavy-duty models offer higher flows
STEP#2-Determine Contamination Level of Current Water Source (ppm)
Clean: 0 to 25 PPM
Moderate: 26 to 70 PPM
Dirty: 71 to 100 PPM
STEP#4-Select Filter Model From Table
Identify model with equal or higher amount of square inches of screen
Verify that model selected has a maximum flow higher than required total flow
Housing Part Number Format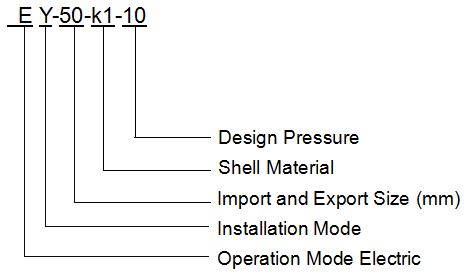 Screen Part Number Format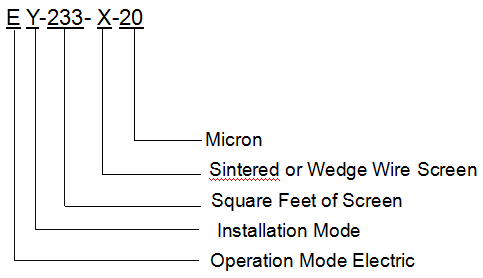 Self-cleaning filter selection configuration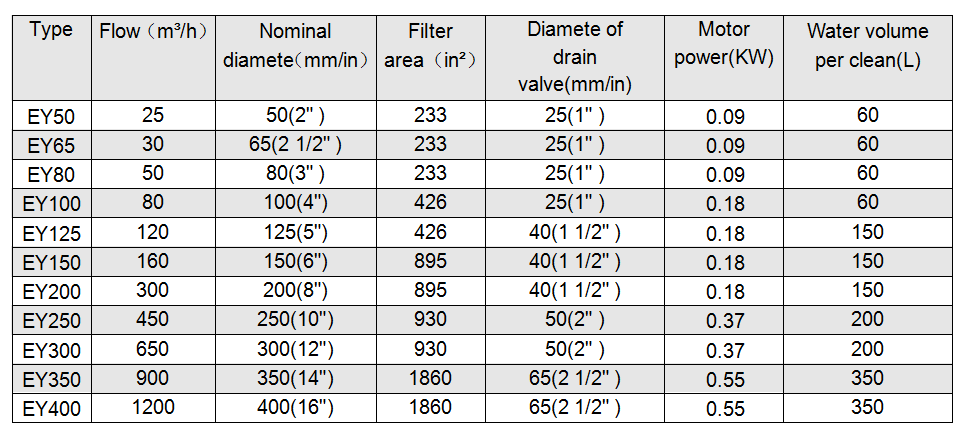 One check valve must be installed at filter outlet. Return pressure and back water is forbidden, in case of screen out of shape.
If system wok pressure over 0.8MPa, should install break valve at drain pipe to reduce impact to screen.
Notice motor rotating direction. Shut off power immediately once back rotating (anti-clock wise ).
occurs. )
Installation each part according to arrow direction.
Sudden pressure relief at outlet pipe is forbidden. Take normal work pressure 1.3MPa for example, if suddenly open branch valve at outlet, it will occur instant huge different pressure, which damage screen.
Make sure filter used under correct work pressure, capacity.
If alarms, open by-passvalve for temporary back washing solutions.
Make sure control box have constant power supplv. If power off, users can open by-pass valve, close in and outlet valve and control box switch.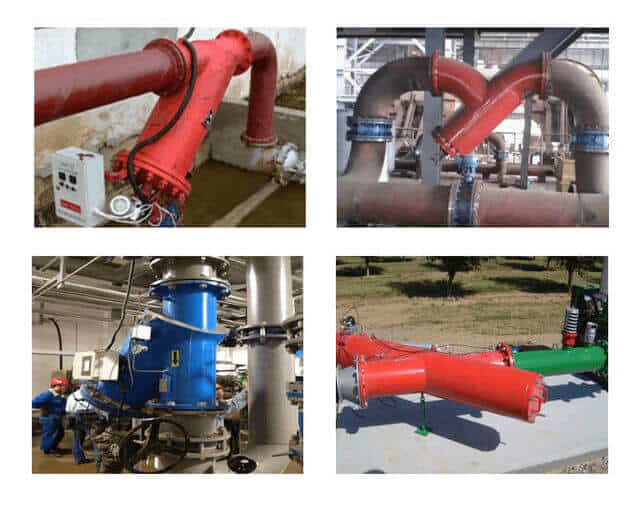 We can choose the filtering system suitable to your practical needs according to your specific parameters If convenient, please send to me more detailed information as follows:
1.The name of the filter media?
2. Flow rate?
3. Liquid viscosity?
4. Filter rating?
5. Working pressure?
6. Working temperature?
7. Impurity content and nature(solid or soft)?
8. Connection size?
9. Housing material?
10. Do you need explosion protection?
11. Type of discharging valve? electric valve? or pneumatic ball valve?
Then I will offer you our best price ASAP.