Sintered Stainless Steel Filter Plate, simple but significant part of filtration. To allow your application at its high-efficiency, you need to learn all about Sintered Stainless Steel Filter Plates. Since the update of Filtration Applications, the manufacturers are also getting more focussed on creating compact and feasible filtration mediums for In-Depth & High-Duty Filtration.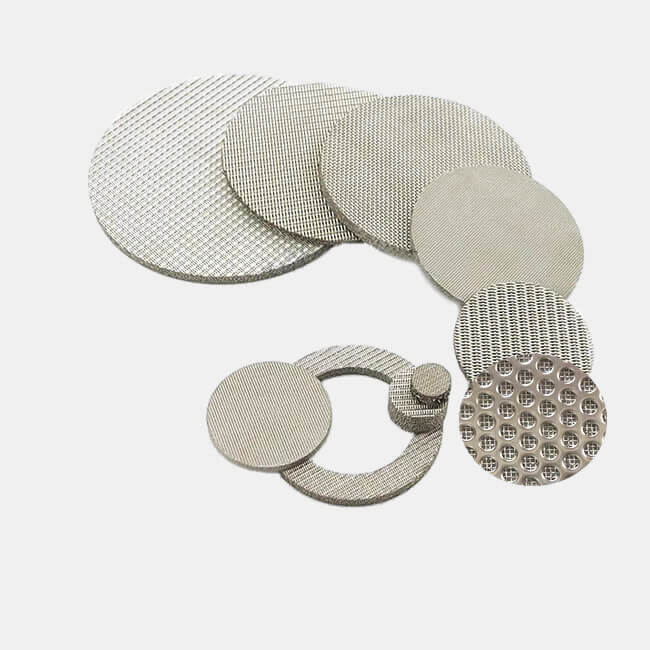 What is Sintered Stainless Steel Plate?
Sintered Stainless Steel Plates are custom-designed filter plates. The main purpose is to provide users with extreme levels of filtration while being able to stand up to high pressure without being blown off like normal paper filter media.
Stainless Steel Filter Plates are sintered together to form a rigid metal sheet of 2-10 Layers of wire mesh.
The filter plate arranges the multi-layer wire mesh on the surface of the base material as required,applying a certain external load, and all its contact points are welded together after high-temperature sintering.
The porous surface of composite wire mesh has formed excellent mechanical strength and physicochemical properties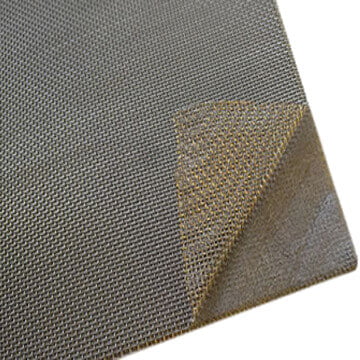 What are the Features of Sintered Stainless Steel Plates?
Corrosion Resistive
Sintered Stainless Steel Plate is usually referred to as a 'corrosion-resistant steel' - it does not corrode, stain or rust as easily as normal carbon steel.
Because of its anti-oxidation properties, when exposed to air or any type of moisture in the atmosphere, it is capable of resisting rust even after high-temperature filtration.
Due to this quality, stainless steel is often a popular choice for High-Intensity Filtration.
Good Dirt Holding Capacity
Sintered Stainless Steel Plates have a filtration rating range of 3-300µm which helps to filter out particulate matter in solid-liquid, liquid-gas filtration, etc.
Also, the different method of layering the Sintered Stainless Steel Filter Plate Wire Mesh helps throughout to protect and cleanse without letting residue enter the vacuum.
High-Temperature Resistance
Sintering of Stainless Steel Plate provides an effective high-temperature resistant property in them.
During the sintering process, the steel plate is heated at high-temperature until its melting point.
Hence, resulting it is more rigid in structure to withstand a temperature range of 200℃ - 600℃.
High-Pressure Resistance
To protect the Sintered Stainless Steel Plate from blowing-up due to high-pressure, filter accessories kit is utilized. For extra-precaution, you can always make use of it;
Filter Steel Gasket

Stacking Filter Plate Ring Kit

Hemispheral Reducer with Filter Plate

Compression Ring
 Good Durability
Sintered Stainless Steel Filter Plate, by the name itself, defines the high-durable and long-lasting property.
Stainless Steel is popular for its corrosion-free, high-permeability, and porous manufacturing making it a perfect choice for the long-run.
What are the Benefits of Sintered Stainless Steel Plates?
1) It can withstand high-temperature (480℃): High-Temperature Resistance.
2) The material of Single-Layer Filter has the characteristics of simple cleaning and backwashing feasibility: Simple Cleaning.
3) Stainless Steel raw materials used in it have high corrosion resistance and wear resistance: Corrosion Resistance.
4) The high-quality material used has resistance to high-pressure and can uphold huge working strength: High Strength.
5) High-Quality and customized Material can be produced by cutting, bending, welding, and stretching: Easy to Process.
6) Selecting High-Quality raw material in the process, so that it can't be deformed easily: Stabilized Filtration Process.
How is Sintered Stainless Steel Plate More Efficient?
Structural efficiency
Sintering, through high-temperature heating, can form a large number of uniform solder joints in the wire mesh, and the ability to form solid geometry and combination between layers provides conditions for stable gasification core.
Adaptivity Efficiency
Stainless Steel, hard to corrode/stain the plate in depth-filtration and High-temperature atmosphere.
Size & Shape Efficiency
Customizable size, structure, shape has made it so simple in terms of compatibility for many applications.
Filtration Efficiency
Filter Rating Range of 3-300µm microns has enabled it to be diverse and effective for various filtration processes.
What are the commonly used types of porous sintered stainless steel plates?
Type 1: Perforated Wire Mesh Plate
Porous sintered wire mesh consists of several layers of stainless steel woven wire mesh sintered together.
Usually, there are only five layers:
Perforated Layer

Buffer Layer

Fine Mesh Layer

Protective Layer

Filer Layer
What are the Benefits of Porous Sintering Wire Mesh filter Plate ?
Fine Filtration
Perforated wire mesh plate can provide very refined and intense filtering.
High Mechanical Strength
As compared to other types of wire meshes it is thereby the most protective & preserved wire mesh.
High-Pressure Resistance
It can work in extremely high-pressure environmental conditions where fine particles need to be filtered.
Diverse Filter Rating
Considering the refined level of this type of wire mesh, it does filter out in a range between 3 μm- 300 μm which is diverse to apply for various applications using Filter.
Variety & Variability (Customised)
The wire mesh comes in various shapes and sizes. Depending upon what the user is looking out for compatibility according to its application, it can be designed accordingly.
Applications of Perforated Wire Mesh Plate:
Food Processing Industry

Beverage Industry

Water Treatment Units

Dust Removing Industries

Pharmaceuticals & Healthcare Units

Polymer Processing Industry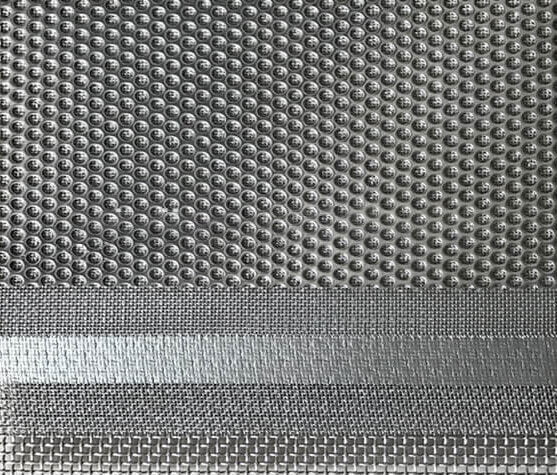 Type 2:Porous Sintered Square Wire Mesh
Plain Weave Wire Mesh is made up of by sintering multiple layers of plain weave wire mesh along with its cross-section all together.
It consists of a large open area percentage which lets this type of wire mesh with special characteristics like good permeability and low resistance to flow.  
Now, this type can be designed with any number of combinations of plain weave wire mesh layers to accomplish particle flow and characteristics.
What are the Benefits of using Plain Weave Wire Mesh?
Sintered Stainless Steel Filter Plate can be designed in a large number of plain weave wire mesh combinations that enable the laminates to be inches thick.
Easily Cleaned & Reused
This property of wire mesh enables various applications and users a time-efficient in the filtration while maintaining the continuity of the process.
High Stability
The structure and the design made it more stable during intense filtration because of its good permeability and low flow resistance capabilities.
Applications of Plain Weave Wire Mesh
Food Processing Unit

Chemical Industry

Mining Industry

Pharmaceuticals Industry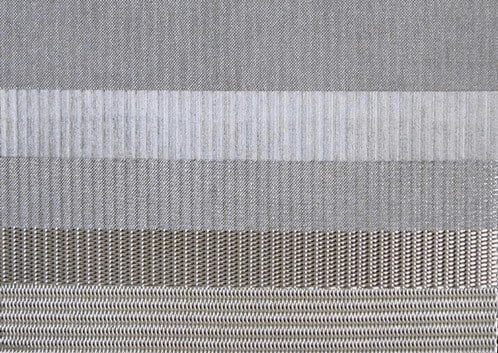 What are the Design Considerations of Sintered Stainless Steel Plates?
Allowable Differential Pressure:
While Designing a Sintered Stainless Steel Plate, it is kept in mind about the maximum differential pressure that can be applied across the filter plate.
Desired Filtration Rating:
Outlet requirement is a must since we are talking about filtration, so an adequate filtration rating is evaluated beforehand only to satisfy the outlet expectations.
Custom Accessories Design:
Sintered Stainless Steel Filter Plate Gasket .
The gasket is designed to ensure a tight seal. Also, make sure that any contamination that passes through the filter should flow through it rather than spread around the filter or gasket.
Working Pressure:
Working Pressure is again an important parameter that receives the desired thickness of the plate to ensure that the design of it is mechanically effective.
Working Temperature:
Similarly like pressure, the temperature is also a vital part of consideration while designing. To ensure the melting point of the material of the plate derives the temperature range of the material is suitable or not.
What is the Material Used in Sintered Stainless Steel Plates?
The Standard Materials used to form Sintered Stainless Steel Filter Plate are SS304, SS316L. And special Alloy Steel Hastelloy, Monel, Inconel are also on the acceptable bases depending upon application requirement.
How is the Pressure Drop across Sintered Stainless Steel Plate Maintained?
There are various measures to control the differential pressure around the Sintered Stainless Steel Filter Plate.
1) Through Safety Accessories
Rubber Tri-Clamp Gasket (Fluoroelastomer)
To minimize the risk of solution spreading around the gasket and filter plate, rubber tri-clamp is used to create tight fixation.
Compression Ring
These compression rings are designed to fit in the Tri-Clamp that are used in combination with filter plates.
Filter Plate Ring
It acts as a support system, especially for 3-10µm size heavy-duty filtration.
High-Pressure Clamp
To create a high-pressure compression during differential pressure around the Sintered Stainless Steel Filter Plate, a high-pressure clamp is clipped around it.
2) Proper Fit Size Filter Plate (Customized)
The availability of customized fit sintered stainless steel filter plates is really necessary for your filtration application. You can order according to your specifications and needs provided online.
3) Choosing the Compatible Material (Filter Element) for Filtration
In various high-pressure filtration applications, it has been encountered that due to blow-back, the filter plate corrodes and deteriorates the continuity of the filtration.
Also flow permeability is a factor for in-compatible material used.
What are the Technical Specifications of Sintered Stainless Steel Plate?
Know the proper compatible and Technical Specifications of Sintered Stainless Steel Plate here.
In Which Applications, Sintered Stainless Steel Plate is used? 
Industrial Applications using Sintered Stainless Steel Filter Plates:
Chemical and Petro-Chemical Plants

Food Processing and Pharmaceuticals Industries

Constructions Units

Modern Architecture

Chemical and Fuel Tanker Manufacturing Unit
Conclusion:
If you have reached till here while really going through the article then you have significantly learned 80-90% about Sintered Stainless Steel Filter Plate.
Hopefully, for newcomers in the Filtration Industry, you might have got that confidence to choose for your compatible base.
And for oldies in the Industry, you surely have let yourself aware of the minute difference you can make in your application.
Rest, we feel obliged and very happy to help with anything related to the Filtration Industry.
So contact us anytime.